It might be time to incorporate a well-designed patio into your garden or backyard to create a comfortable outdoor living space for some morning coffee, outdoor dining, or simply relaxing with family and friends. Should you make it your next DIY project or contact a professional?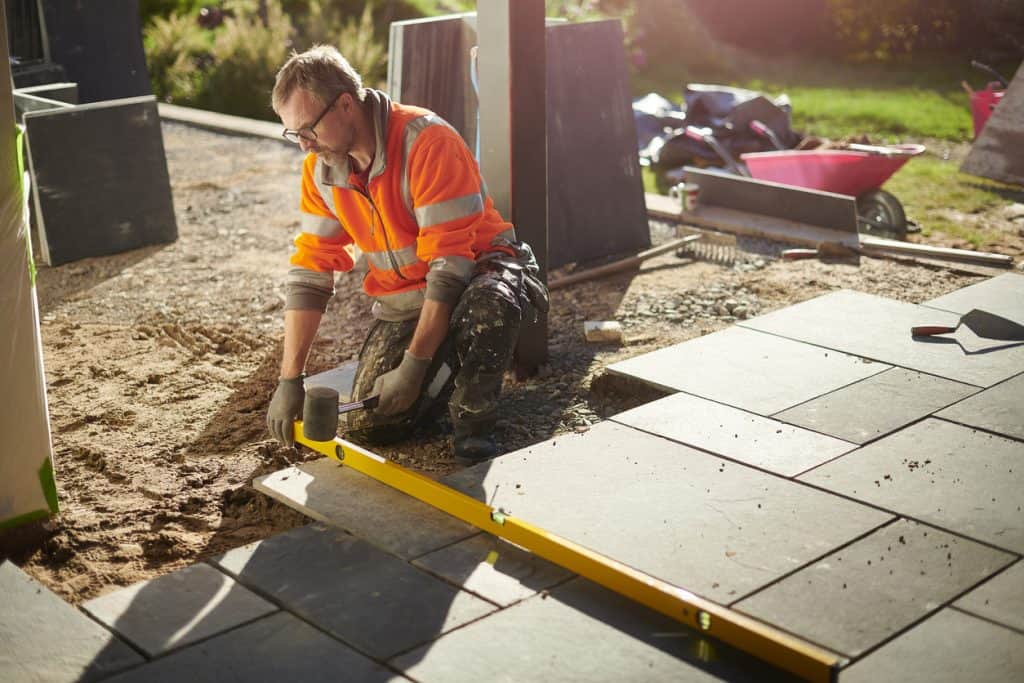 There are instances where a DIY project can work to transform your outdoor living space. You can create your desired look and feel while saving some money — maybe up to 50% of the total costs involved when using a contractor. Besides, a DIY can be rewarding and fun!
Conversely, most outdoor projects such as landscaping and lighting may require the expertise of a construction professional due to the complex nature of the job. Patio construction might require the help of heavy machinery and a trained mason to install the pavers or flagstone you prefer.
Because masonry materials can be hard to install if you don't have the experience, it's essential to know when you can build a patio with a simple DIY and when to hire a professional. Both options are operable and have unique benefits. Let's look at what each option presents to understand your choice better.
What to Consider
There are fewer rewarding and fulfilling things than finishing your patio project. However, before you decide whether to hire a professional or simply build it yourself, you should consider the following:
Design Plan
The first thing you'll need is a clear plan of your desired design. Think about including sketches and pictures of the final structure. This is crucial since it's used for compiling a complete list of materials required for the job and budgeting. If you opt for a DIY and fail to create a proper plan, you could end up with holes and damages that will eventually cost you much more than hiring a professional.
Tools and Materials
If you use pavers for your patio, you'll need tons of gravel and sand, approximately 25-30 bags of sand for a 10×12 space. You can also use concrete, bricks, stamped concrete, or stone. Additional materials like wood, pipes, and leveling string should also feature in your budget before the installation. If you decide to use anything other than pavers, you'll need to hire a professional or a cutter.
Labor
Although DIY patio projects theoretically cut out the labor expense, it might cost you time, energy, and money if the project is messed up. A simple task can quickly turn into a complicated full-time project when you have to dig out roots or cut your materials into shape. Thus, despite being fun and rewarding, it might be expensive if you don't consider all elements before starting the project.
DIY Patio Construction
Building your own patio for an outdoor space is quite fulfilling. Although getting through the project can be challenging and costly, there are some rewarding benefits to a DIY such as:
Reduced Cost– The lack of labor expense makes it a favorite for many homeowners. If you want to cut costs and lower the hit to your account, then you can do the job yourself.
Fulfillment and Satisfaction– Installing a patio yourself gives you satisfaction each time you look at your outdoor living space. This is the reason why most people love and enjoy DIYs.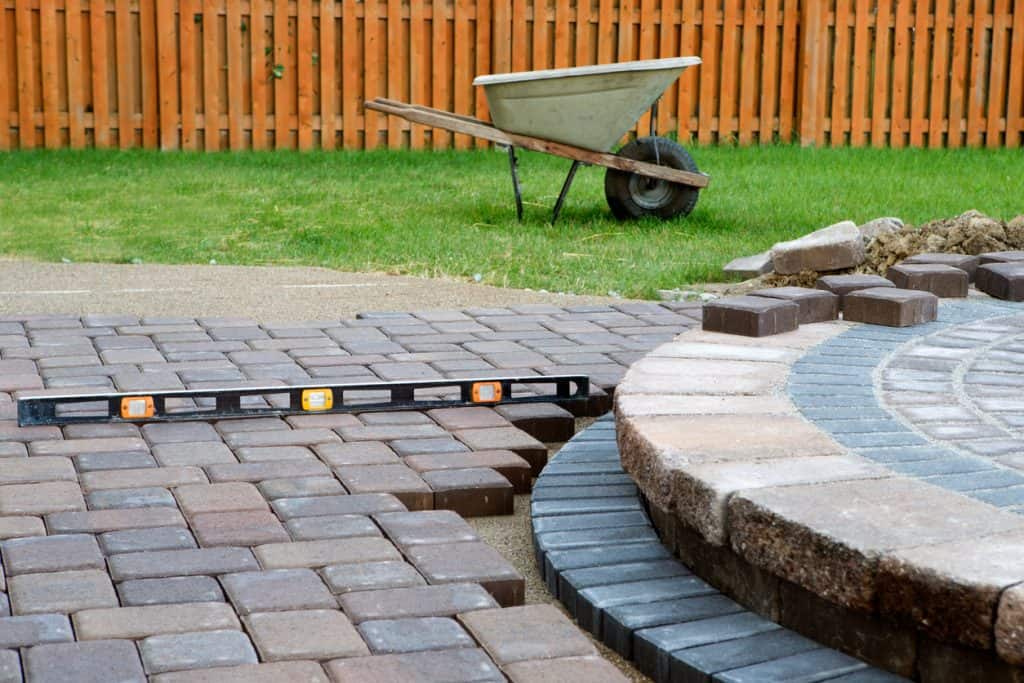 Professional Patio Installation
Homeowners who build their patio and/or outdoor spaces themselves often cite financial reasons. While this reason may sound logical, a DIY patio project can result in more damages if you aren't careful. Below are some of the basic reasons why you might need to hire a professional for your project.
Patio installation requires time, expertise, and substantial effort, which professional installers can easily achieve. Since they have the skills and experience, experts will complete the job more efficiently and in time.
Professional installation ultimately saves you money. While cutting on labor costs and doing a less expensive DIY may seem like a smart decision, poor patio construction can lead to costly repairs or a new installation.
Expert installers know the right tools and materials to use, all factors considered. Count on the expertise of professionals to get proper edging with perfect leveling.
A poor installation can cause shifts, cracks, or drainage issues. If you don't use a suitable material for the base or leave unwanted spaces between pavers you may have to deal with sinking pavers and cracks over time.
Patio installation requires excellent skills to put the material together. Learning on the job may seem easy and fun, but it can also lead to costly mistakes that a professional could have easily avoided.
Hiring an expert is safer since some tools and materials can be dangerous to handle or operate. Besides, using an expert gives you the comfort that in case of any issues along the process. The professional will handle it for you!
If you are not a builder or a designer and choose to DIY your project, you may have to settle for a below-standard or simple design with generic styles. Hiring a professional installer for the project can help you customize a complex and far better design with a personal touch.
Conclusion
Generally, improper patio installation can result in numerous issues, including drainage problems, cracking, sinking, or shifting of pavers. By hiring professional builders you are assured that each step is perfectly executed according to the highest standards. This means that a professional can help you cut costs and save some money in the long run.
Leave it to Kelly Masonry Patio Experts.
Constructing a befitting patio can be time-consuming and expensive. It requires various materials and a well-grounded understanding of essential construction principles. A professional contractor can help with complex tasks such as design planning, implementation of solid infrastructure for the foundation, and accurately execute the task to produce a stunning outdoor space. Moreover, an expert can also purchase costly materials at effective discounts. You can rest assured they have the skills and tools to complete the job promptly and efficiently.
Thinking of building your patio but not sure where to begin? Contact us! If you liked this post, consider subscribing to our bi-weekly tips. We'll deliver masonry-related information straight to your inbox every other week.