Are you thinking about giving your backyard a makeover this year? Spring is the perfect time to start planning and working on backyard remodeling projects. But before you start tearing things out and putting new things in, there are a few things you should keep in mind.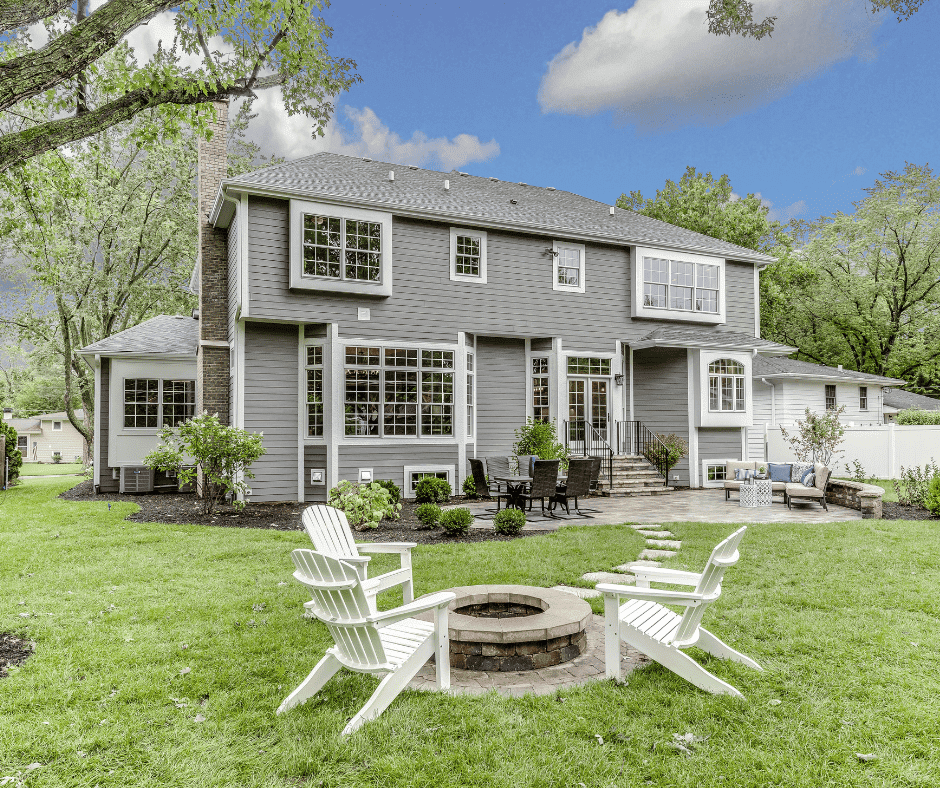 In this article, we will share with you the top 10 dos and don'ts of backyard remodeling. From considering your family's needs to setting a budget and obtaining city permits, these tips will help you make the most of your backyard space. So read on and find out everything you need to know about backyard remodeling!
Do: Consider your family's needs
When planning a backyard remodel, it is important to consider the needs of your family. What activities do you enjoy doing in your backyard? Do you need more space for entertaining? Are there certain features that would make your backyard more family-friendly? Think about how you and your family use your backyard space and what you would like to change about it. This will help you determine what features to include in your remodel and how to best utilize your space.
Do: Set a budget
One of the most important things to do when planning a backyard remodel is to set a budget. This will help you determine what kind of projects you can realistically tackle and how much you can afford to spend. Think about what areas of your backyard you would like to improve and what kinds of features you would like to include. Then, research the estimated costs of these projects and create a realistic budget. This will help you stay on track and avoid overspending during your remodel.
If you're not sure about pricing, check out our pricing posts.
Do: Look into city permits
Depending on the size and scope of your backyard remodel, you may need to obtain permits from your city or county. These permits ensure that your project meets all local building codes and regulations. Before starting any work on your backyard, be sure to check with your local authorities to see if you need any permits. This will save you time and money in the long run and help avoid any potential legal issues.
If you're working with an experienced contractor, ask them about permits. Often contractors will know about local codes and regulations in their area. They may also include the acquisition of permits in their overall scope of work for your project. If they don't, ask!
Don't: forget about storage
One common mistake people make when remodeling their backyard is forgetting about storage. If you plan on adding new features or making changes to your existing ones, you will need to have a place to store all of your belongings. Whether you need a shed for your gardening tools or a place to keep your pool supplies, be sure to include storage in your backyard remodel. This will help you keep your backyard organized and tidy.
Do: Plan for entertaining
If you enjoy entertaining guests in your backyard, be sure to include this in your remodeling plans. Consider adding a patio or deck for outdoor dining and entertaining. You may also want to include a built-in BBQ or outdoor kitchen. By planning for entertaining, you can create a backyard space that is perfect for hosting parties and gatherings. This will make your backyard the envy of your neighbors and the perfect place to entertain guests.
If you're planning to incorporate an outdoor living space into your backyard, read more about planning it here.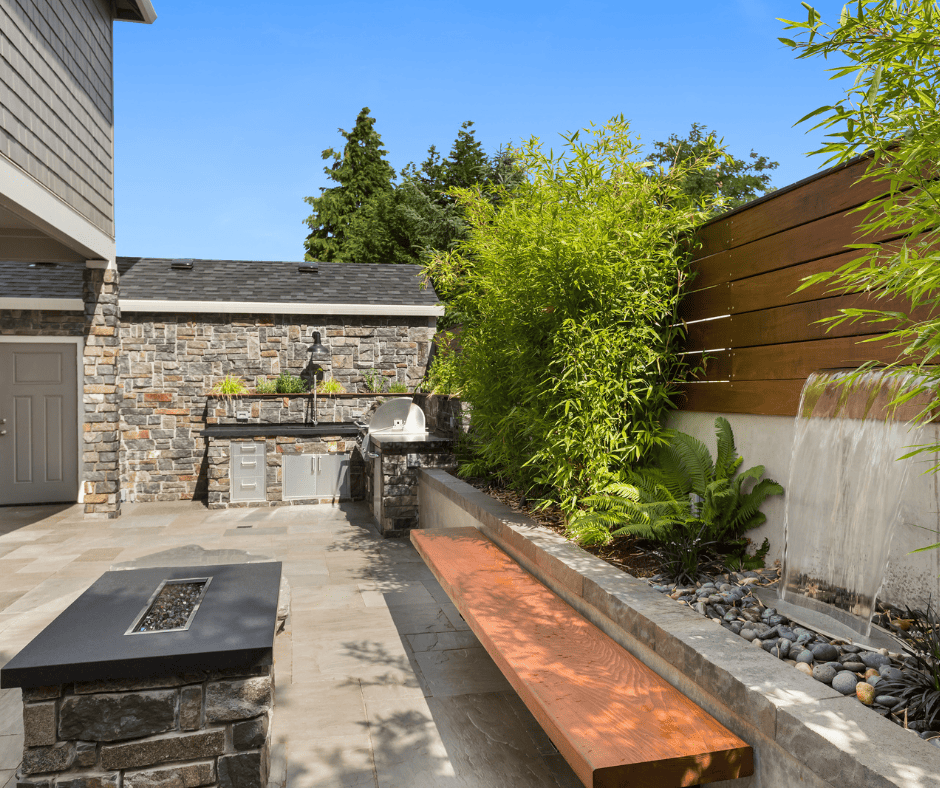 Do: Incorporate different levels
If your backyard is on a slope, consider incorporating different levels into your design. This will give you more usable space and help you make the most of your yard. You can use retaining walls or terraces to create different levels. Including different levels in your backyard design can also help you reduce erosion and create a more visually appealing space. This is a great way to add interest to your backyard and make the most of a sloped terrain.
Do: Think about the future
When remodeling your backyard, it is important to think about the future. If you have young children, you may want to include a playground or swingset. If you plan on selling your home in the future, you may want to include features that will appeal to buyers. By thinking about the future, you can make sure that your backyard remodel meets your long-term needs. This will help you create a backyard space that you and your family can enjoy for years to come.
Don't: Skimp on lighting
One common mistake people make when remodeling their backyard is skimping on lighting. Outdoor lighting is important for both safety and ambiance. You will need to include lighting in your patio or deck area so you can enjoy your space after dark. You may also want to consider installing landscape lighting. This can help you highlight your favorite features and add a touch of elegance to your backyard.
If you'd like to learn more about landscape lighting, check out these posts.
Do: Have fun with it!
Remember, your backyard is your own personal oasis. So have fun with it! Incorporate your favorite colors, style, and features. This is your chance to create a space that is uniquely yours. Whether you want a classic garden or a modern outdoor retreat, make sure your backyard remodel reflects your personality. This is your chance to make your dream backyard a reality.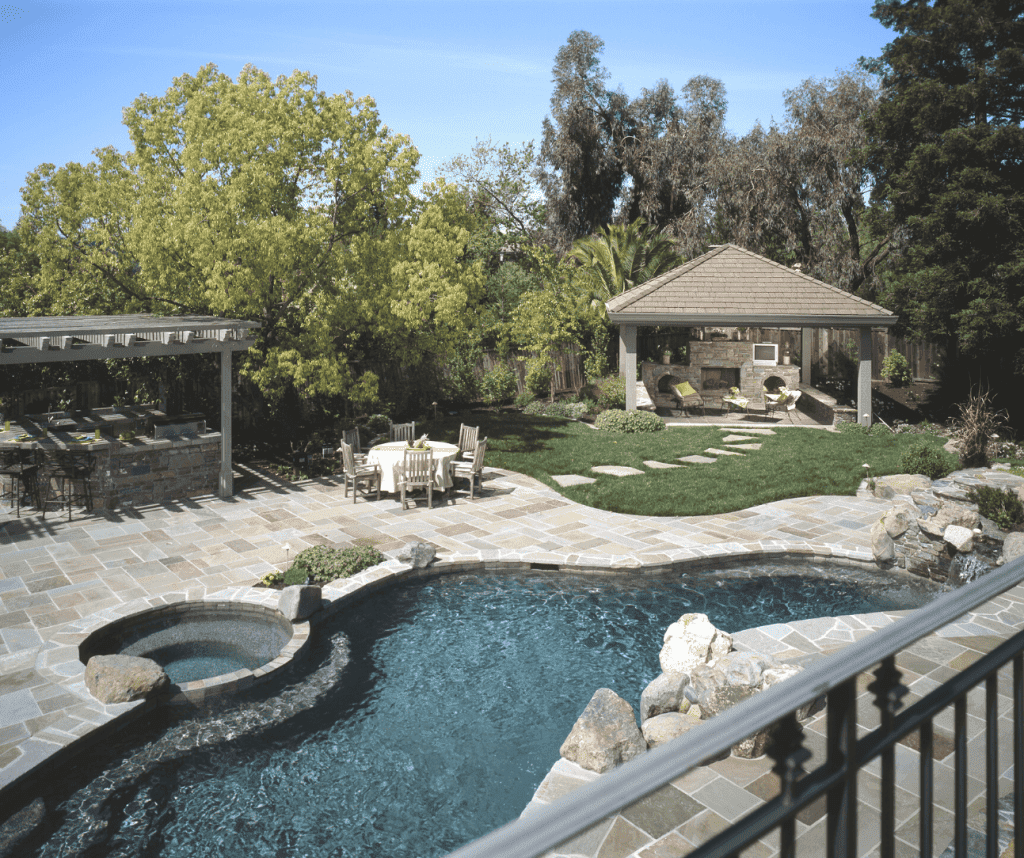 Do: Get help from a professional
If you need help with your backyard remodel, don't hesitate to reach out to a professional. A landscape architect or designer can help you bring your vision to life. They can also help you make the most of your space and avoid common mistakes. By hiring a professional you can be sure that your backyard remodel is done right and that your new space will be everything you've dreamed of.
To learn more about hiring a landscape designer, click here.
Start Your Backyard Remodeling Project
Get started with your backyard remodeling project today! If you live in Main Line, PA, we'd be glad to help you get started planning. With our in-house landscape designer and expert masons we can create something beautiful. Check out or portfolio or send us a video of your space so we can discuss details today.