Landscape and hardscape aren't given the credit they deserve for how they affect the overall aesthetic of your home. Whether you are planning on selling or want to be greeted by a fantastic view every time you pull into the driveway or step into the backyard, you want nice landscaping that you can see from the curb.
If you are lucky enough to have a backyard, a nicely landscaped yard can be an oasis to escape during your time off. If it is time to update your yard for whatever reason, you may be thinking about going it alone, but there are many legitimate reasons why you should hire a landscape designer.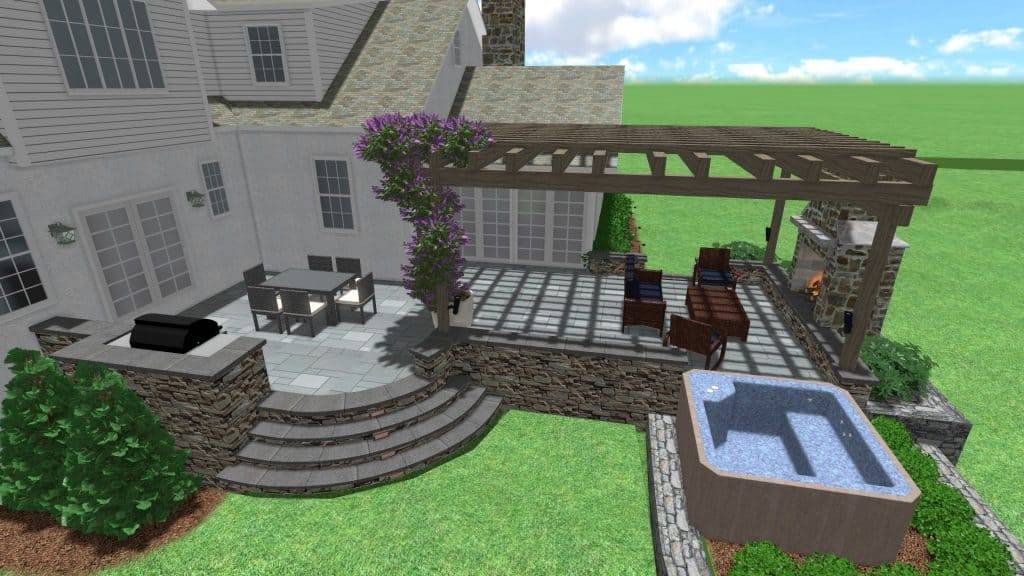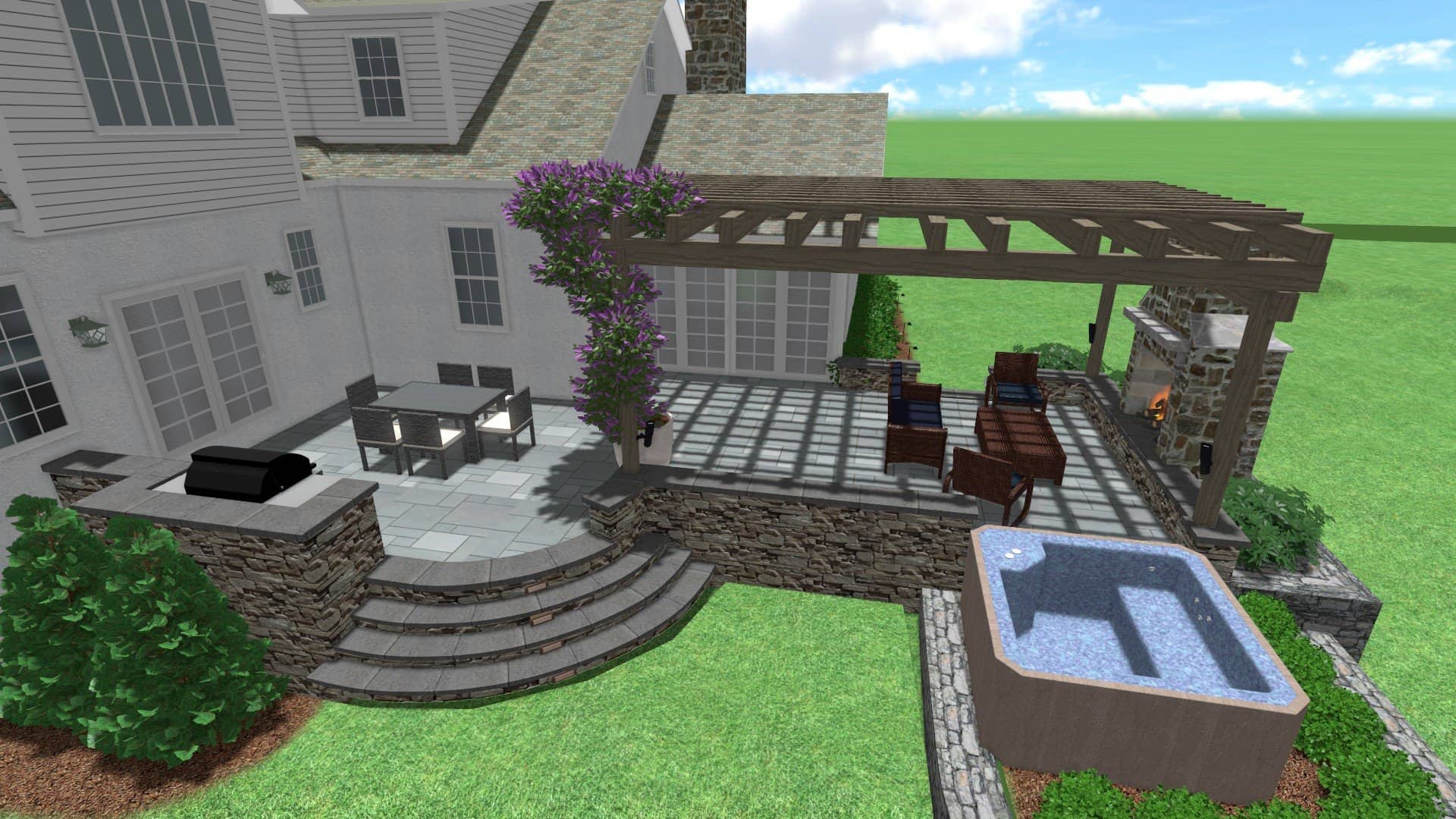 What is a Landscape Designer?
Think of a landscape designer as an interior designer for the exterior. These professionals have education and training in horticulture and design, which means they know how to create a space that allows the plants to flourish while creating a safe and livable space for your family. They will also be able to give you the knowledge needed to continue to maintain your yard long after their job is done.
Why Hire a Landscape Designer?
Some people look at their yard and think, "how hard could it be?" While it may be therapeutic for a select few, most people will find that doing your own landscaping upgrade is more challenging than it looks on the surface. Here are just a few of the reasons why you should hire a landscape designer.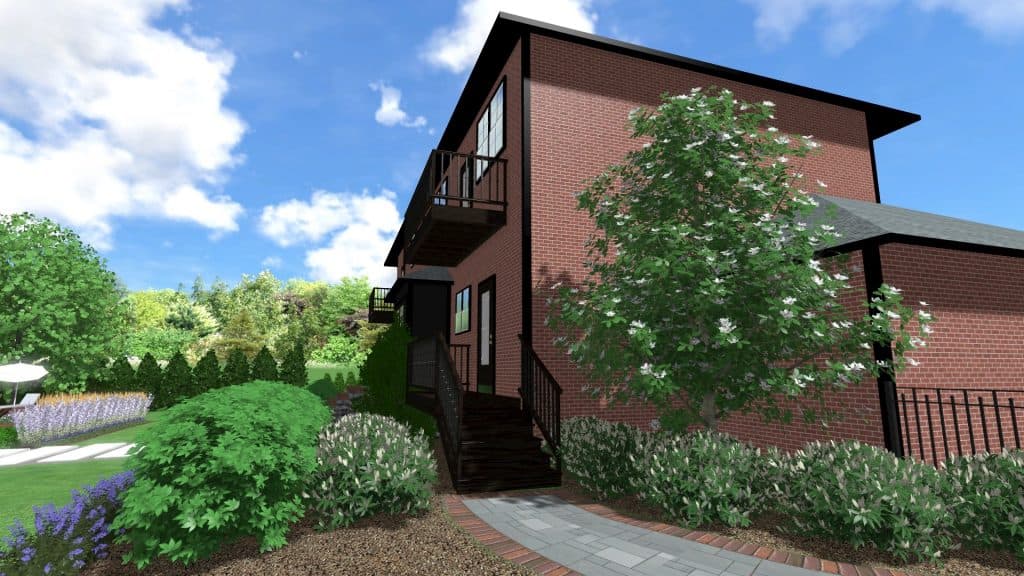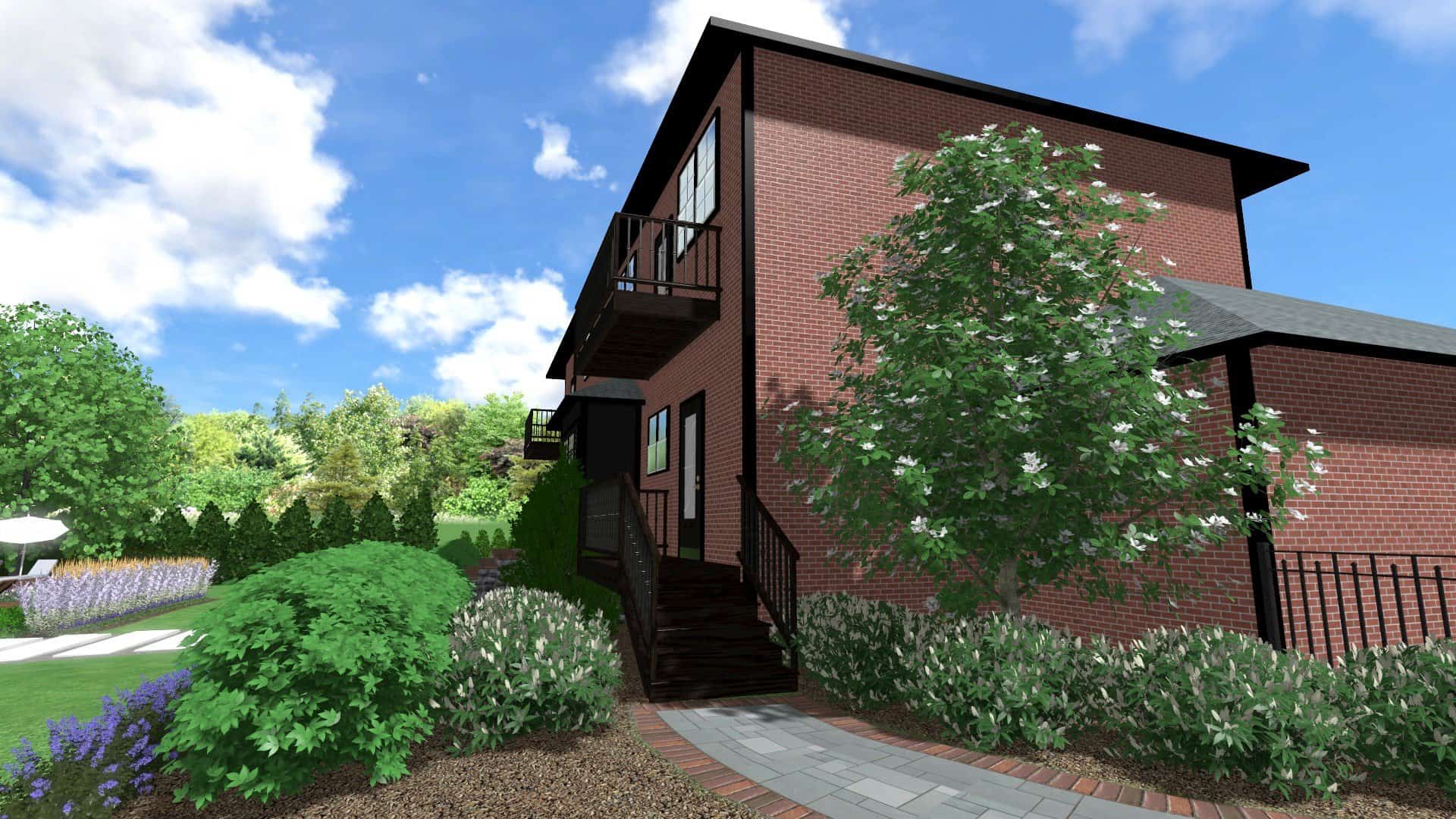 Save Time
In many cases, landscaping has a limited window. If you choose to do it without any help, you may go over time as you learn how to do each part of the job yourself. A landscape designer will have a pretty good idea of how long the project should take, and you won't have to spend any of your valuable time on the project because they will have you covered.
Save Money
A landscape designer will come equipped with all the tools you need, from precision pieces to heavy machinery if needed. This means that you pay one upfront price instead of renting tons of equipment. Their experience also means that there won't be any rookie mistakes that take time and money to fix.
Experience
Experience is an intangible that you can't put a price on. A professional landscape designer has probably come across every obstacle possible. But, even if they haven't, their experience in the field will give them a better idea of how to handle any problems. Experience also tells them what will work and what won't and helps them get the project done on time.
A Professional Eye for Design
This is possibly the most crucial reason to hire a landscape designer. They do this job because it is something they are passionate about, and they have an eye for design. A good landscape designer doesn't treat your lawn as a piece of grass but as a canvas to create a piece of art. They take your vision and sprinkle in their creativity to make your yard an aesthetically pleasing masterpiece.
Professionals will create a design that ensures the best possible outcome for plant life, like ensuring that plants will get the right amount of sunlight and water; they will know where to dig, how far they can dig, where roots will potentially grow, and how big plants will grow.
Safety
Landscaping can be dangerous work, especially if you are using heavy machinery. Leaving the hard stuff to a professional keeps you, your family, and your home safer.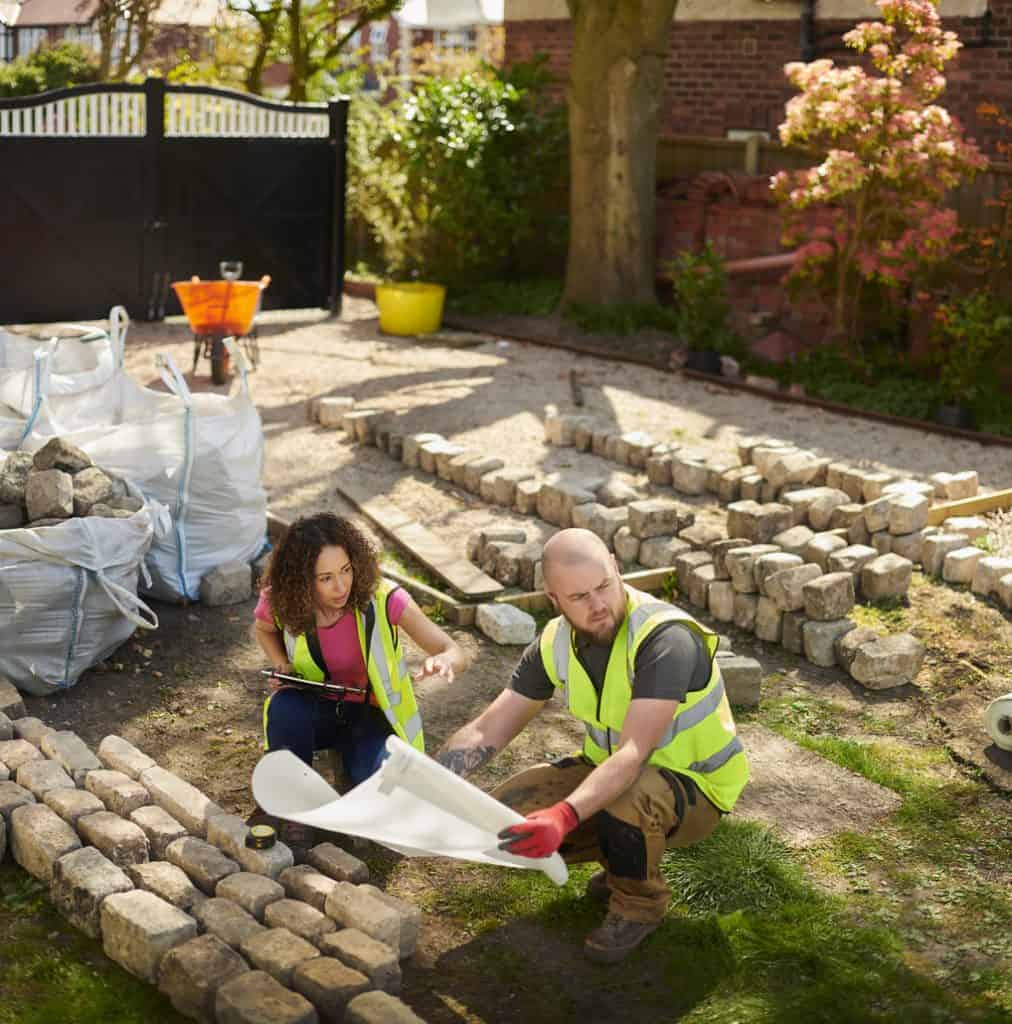 What You Get Out of A Landscape Designer
The idea of a major project should never be taken lightly, but there are some significant benefits to professional landscape design.
More Room
A nicely hardscaped patio can create more room for entertaining family and friends. By using wasted space, you will be able to expand your living space for more relaxation and bigger gatherings.
More Privacy
Redoing your landscaping is an excellent time to install a fence or create a private patio space that isn't as open to the neighbors. You can also create separate spaces for kids and adults to make regular hosting of families fun for everyone.
One-Of-a-Kind Space
The most significant benefit is having a one-of-a-kind space that you love. You will want to spend as much time as you have outside once your new outdoor living space is complete. Designs with outdoor kitchens are especially nice as you can spend a good portion of the evening hours enjoying fresh air and sun.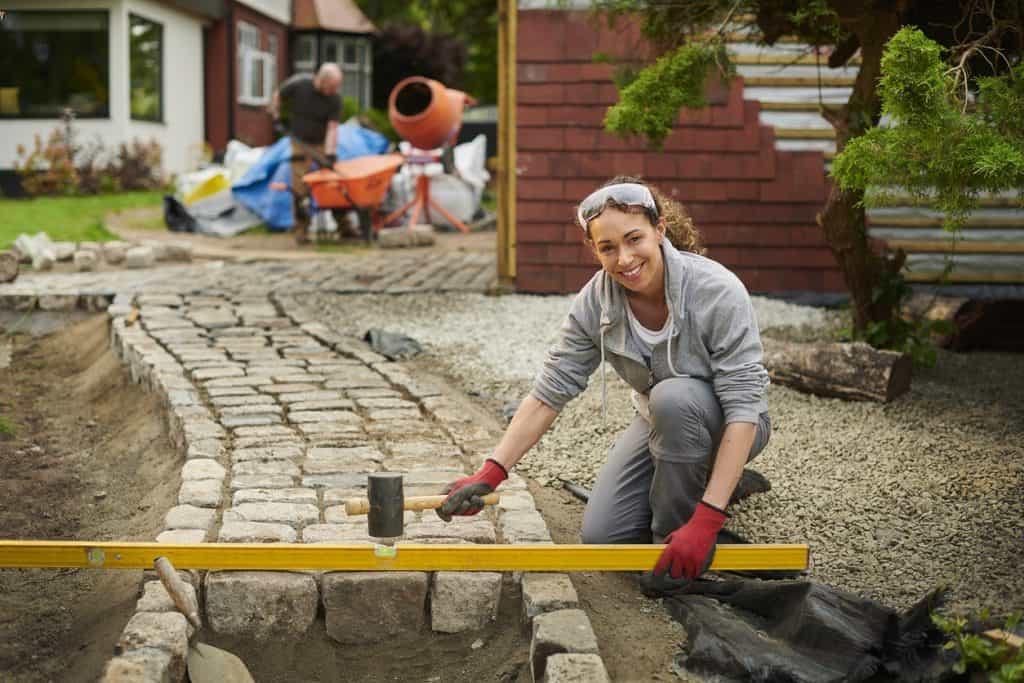 What Makes a Great Landscape Designer?
There are different tiers of designers like any service, so how can you tell what makes a great one?
Experience
Experience is the best teacher. Experience isn't just about getting the job done right the first time; it's about knowing what to do when the unexpected happens.
Skill & Integrity
A good landscape designer is skilled at design and implementation, but a great designer has the integrity to back up your work. A great landscape designer will treat your project like they are working on their own home and have the integrity to back up their work. Great landscape designers are also always licensed and insured for peace of mind.
Multiple Services
Some landscape designers work alone, but others work along landscapers and/or hardscaping contractors as part of a larger contracting business. By working with a landscaper or hardscaper the landscape designer can offer multiple services for an all-in-one design package. Kelly Masonry offers design, repair, lighting, and maintenance packages to cover all your outdoor living needs.
Now Is the Time
There is no better time than now to upgrade your outdoor living space as summer approaches. If you have questions about the process or would like to set up a consultation, don't hesitate to contact us today. Kelly Masonry takes pride in their work, and there is no greater joy for us than giving homeowners their big reveal when a project is complete. So trust the skilled and experienced masons of Kelly Masonry to turn your outdated outdoor space into a dream escape.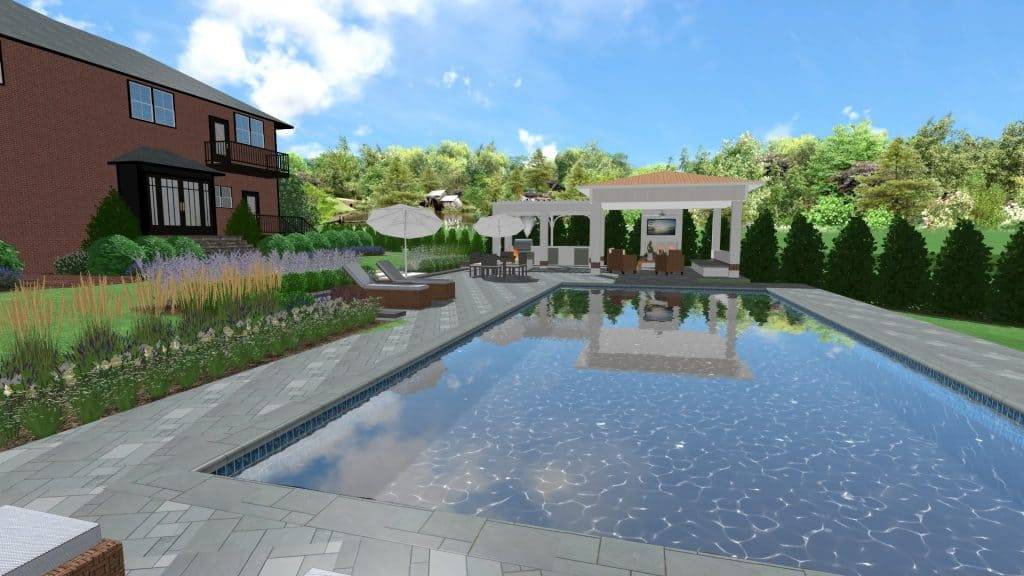 Check out our other blog posts: