An outdoor living space such as a patio or outdoor kitchen can add a lot of value to your house and to your life. In order to get the most out of your outdoor living spaces, though, they need some key features. One of these features is lighting. Here are just a few reasons why you should consider lighting when creating your outdoor living space!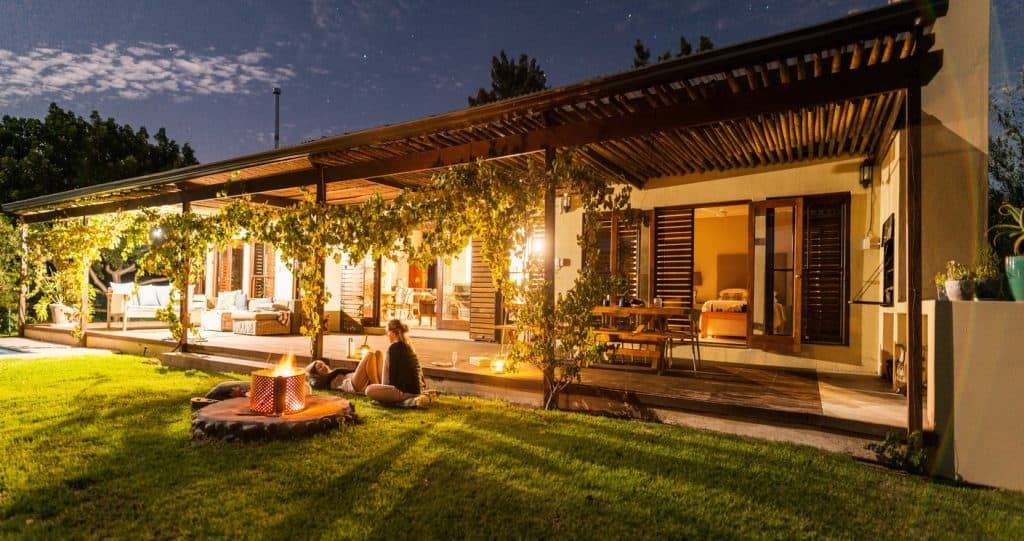 Safety First
Slips, trips, and falls cause a third of all non-fatal injuries according to the NSC. In addition, they just ruin your day.
The Illuminating Engineering Society recommends one to one and a half foot candles of illumination for the exteriors of buildings and other outside lighting areas. This means that one square foot should have the same illumination it would get from a single candle. Your landscape can always have more light, but this is a good standard.
The kinds of places that you illuminate for safety depend on your patio or outdoor living space. You will definitely need lighting over paths and water features around your patios. These are areas where obstacles such as toys or cords can get left behind; lighting will help you avoid these tripping hazards.
Lighting uneven areas are important too, as these are areas where people have to take extra care where they put their feet. This means putting lights by the edges of patios, and also on steps.
The type of lighting you will want to add for safety's sake will depend on what type of hazard you are working with. Ambient lighting such as floodlights are good for boundaries and paths. Accent lighting is good for specific tripping hazards such as steps. Focused task lighting, such as wall sconces, can illuminate critical features such as the light breaker box in an emergency.
Deterring Crime
Another risk good lighting can limit is crime. Most criminals are looking for soft targets, and a building with a lot of light looks invulnerable.
Not only this, but it lets you spot strangers at a distance, and that gives you time to decide how to respond. You don't need any particular type of lighting to get this benefit; you just need enough of it in the right spot.
Security lighting should be in places where people have to pause and open a door, such as at the front door, and places where people have to go often, such as the area containing the trash bin, according to Lumens.com. These types of spaces are often part of outdoor living spaces.
Floodlights aren't really necessary for security lighting, but wall accents and task lighting can help illuminate important features such as alarms or door locks. You can try putting in motion-sensitive lights or photo sensors in places where folks don't often have to walk. That way, you either have advance warning that someone is prowling on your porch or anyone running up to the house has a clear line of escape.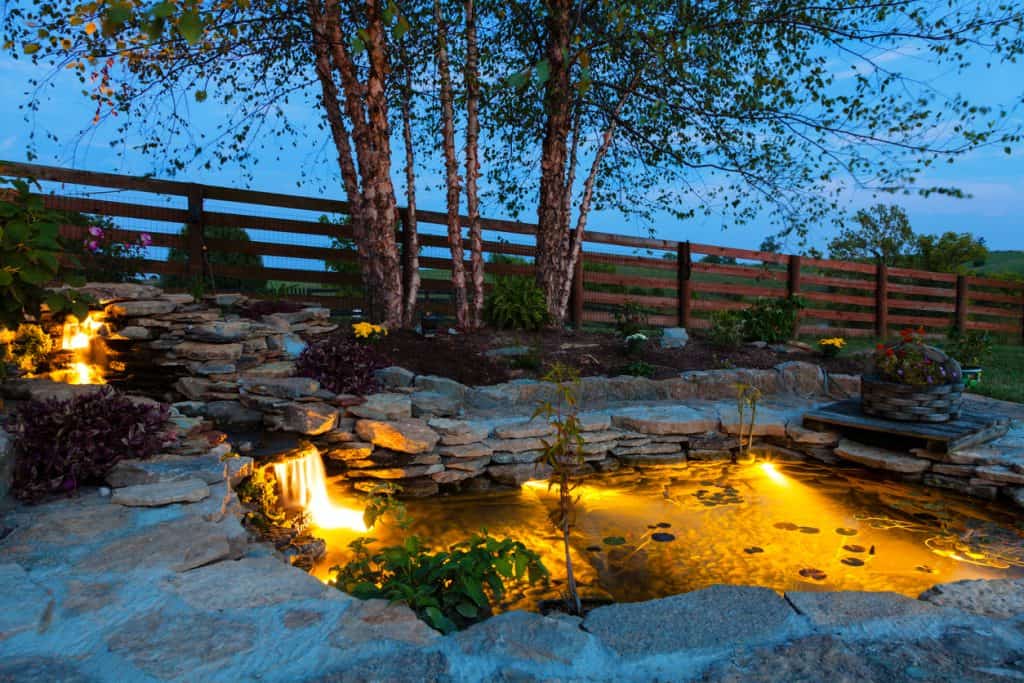 Increase Curb Appeal
Lights are necessarily showy and can make the dullest spaces look attractive. The National Association of Home Builders even has statistics to back this up. They found that 41% of home buyers consider outdoor lighting essential in a desirable home.
Buyers aren't wrong. If your home already has lighting around safety hazards and security risks, your home will feel safer to anyone looking at it.
Even when the lamps themselves aren't the reason a buyer wants the house, landscape lighting helps sell an outdoor living space. A task light or accent light focuses attention on special features such as your beautiful new patio and fire pit. Step lights highlight your exquisite brick-and-mortar steps. Any type of light on a water feature gives it an extra sparkle.
Lighting up the outdoor living space when you are selling your house also increases the number of people who will see it in your home. Plenty of people decide that they want a house because they see it when they are passing by, and a well-lit house can attract eyeballs at night.
Prolong Outdoor Time and Get More Out of your Outdoor Living Space
We have all been caught up reading on our porch until the sun sinks and the pages disappear. Or perhaps you and the kids wanted to play hopscotch into the evening. Guests will want to hang out in your outdoor kitchen or patio over dinner.
These are all great reasons to put spotlights, task lights, and ambient lights in your outdoor living space. You can put outdoor pendants over your covered patio to give your night-time parties the air of a romantic get-away. You can install in wall-sconces that face downward and lamp posts to allow playing after dark. Bright lights aren't necessary here. You just need to be able to see what you are doing without the sun.
There are many delightful lighting options for your play areas. Try path lights for your walkways, recessed well lights that let you illuminate an entertainment area without taking up space, and wall-mounted lights for your outdoor kitchen's perimeter.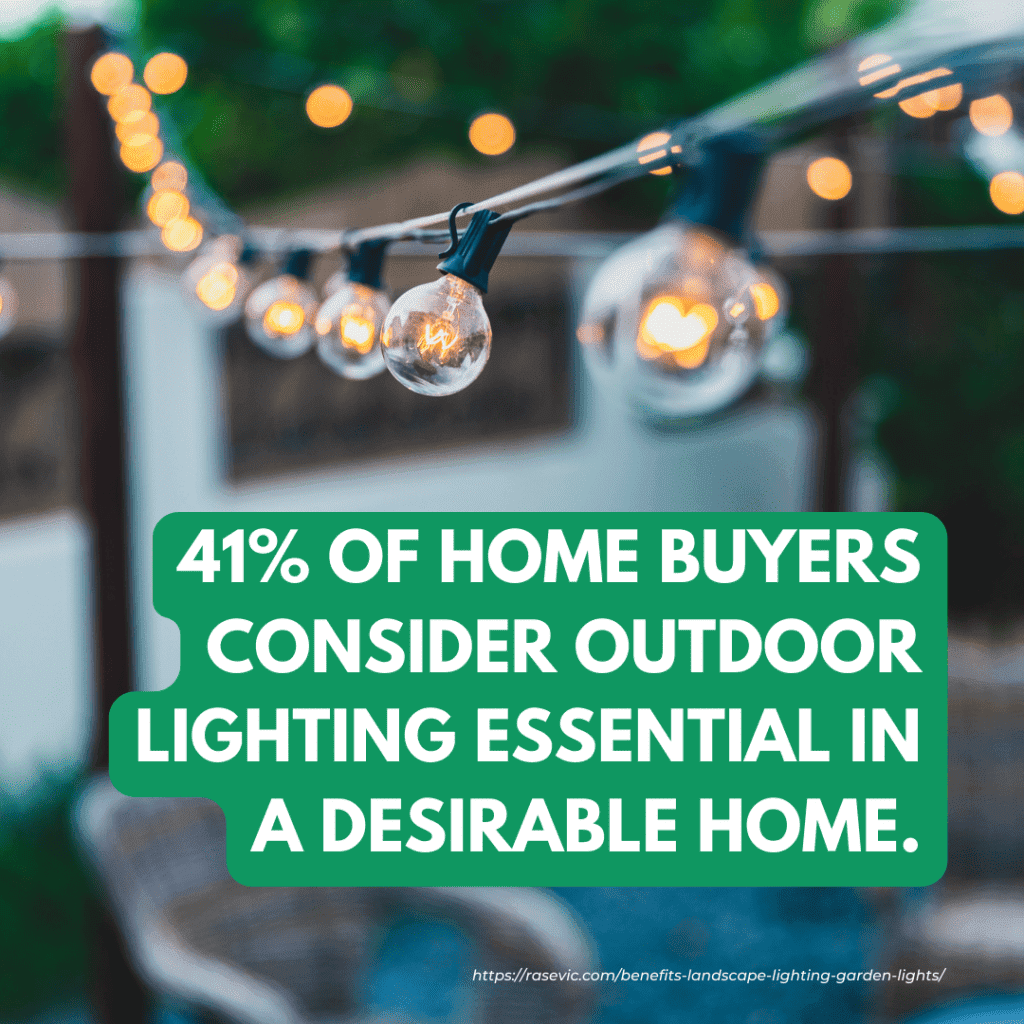 Highlight Your Outdoor Living Space's Best Features
Why would you hide your fancy new outdoor living space when you can shine light all over it? Statement lights over the unique features of your patio make them conversation starters.
There are all sorts of ways to light up your outdoor living space that will give it a special glow. Colored lights and themed lights can make your patio an extension of your interior decoration or give your home a particular theme. Accent lights over task areas such as the masonry benches can draw attention to the most important elements of an area.
Covered spaces can attract more attention when they have special lighting. Instead of looking dark and uninviting, they can become the ideal hangout your outdoor living space deserves.
As you can see, your patio or outdoor living space can benefit a great deal from lighting. Fortunately, Kelly Masonry can install lighting when we build your outdoor living space. If you are interested in adding lighting to your outdoor space, contact us! If you'd like to learn more about masonry-related topics, subscribe to our emails to get bi-weekly tips.