If you've been browsing Pinterest for inspiration to begin designing your new backyard oasis, you've probably seen a few outdoor living areas with stunning stone retaining walls. Retaining walls can be a showstopper in some yards, and the best part is they're not only beautiful but also functional. Let's look at some of the benefits of a retaining wall installation in your backyard renovation.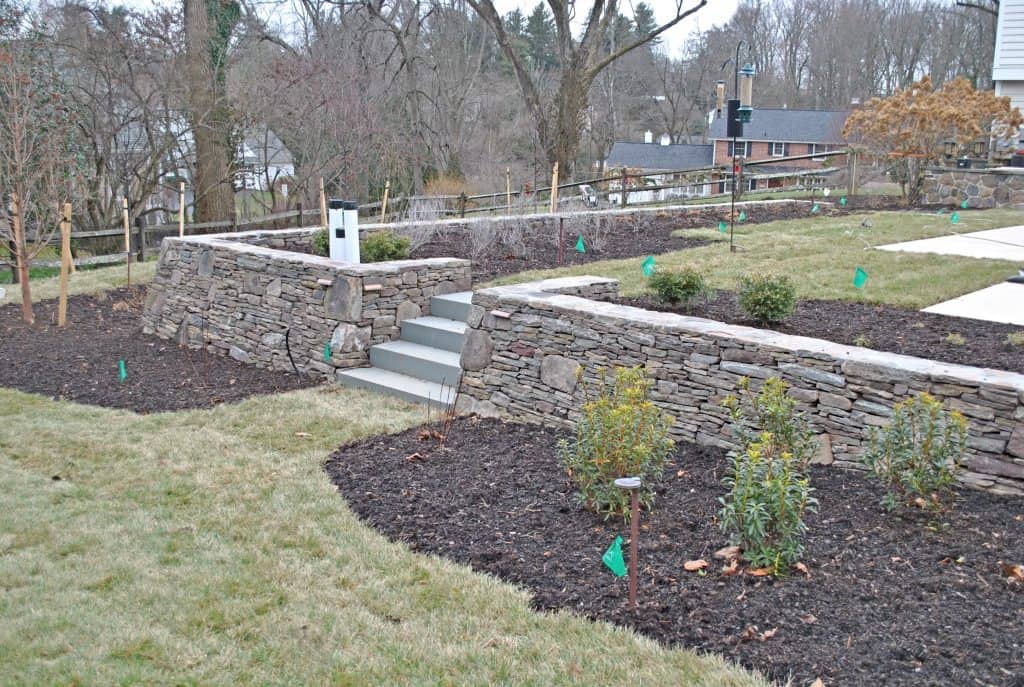 Before we dig into their benefits, let's define what a retaining wall is exactly. Retaining walls are structures that hold (or retain) soils behind them. They can support a lot of weight, so installing them correctly is essential. Different materials can be used to build a retaining wall, including poured concrete, natural stone, or wood.
4 Benefits of Retaining Walls in Your Backyard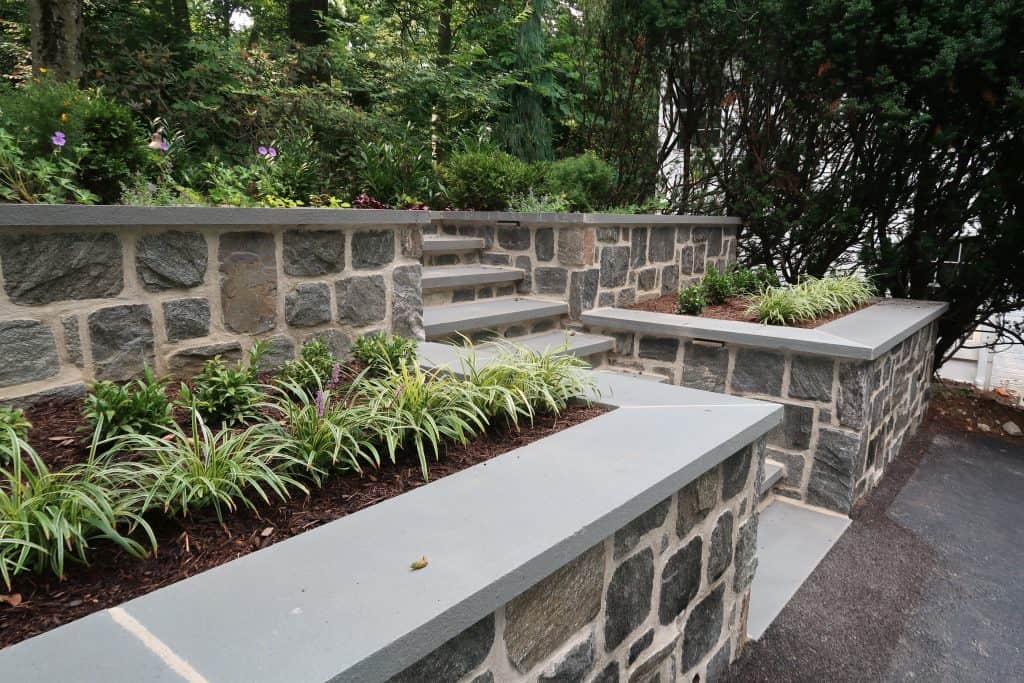 1. Limits Erosion and Provides Structural Support
Natural erosion will always be a factor for any outdoor space. Soil can move when the weather or gravity force it to. If your yard has hills, they may require a barrier to prevent soil from sliding forward in the event of steady rainfall or other natural occurrences. Retaining walls can work as a safety measure against landslides and soil erosion.
By adding structure to the soil, walls support the soil from sharp slopes that might become a safety hazard. Water can travel quickly over steep gradients, causing erosion. Retaining walls stop it!
2. Separates Outdoor Living Spaces into Functional Divisions
Tight on space, but hoping to create multiple distinct living areas in one yard? Consider building a retaining wall that divides your pool from your play space or adds additional shrubbery to your backyard oasis. Add stairs to your walls and provide an inviting transition from one space to the next.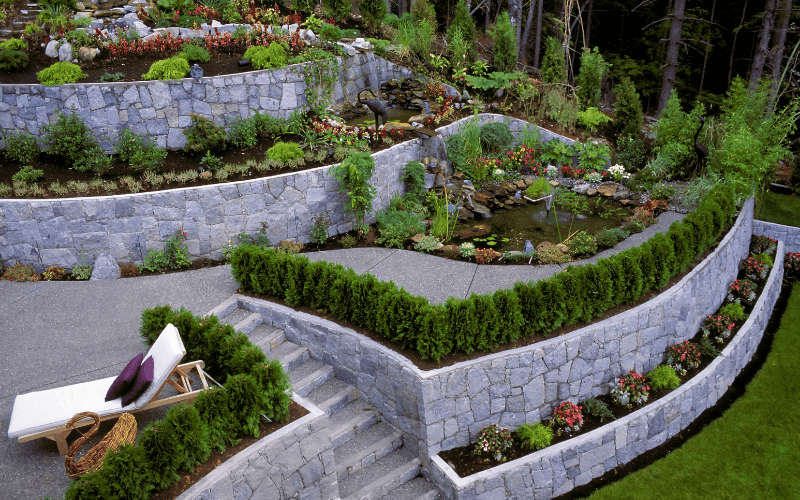 3. Provides Water Drainage that can Limit Flooding
Retaining walls are often used to effectively redirect water drainage in your yard. In order to prevent water from travelling towards your home and affecting the integrity of your foundation, sometimes it's essential to create drainage systems that divert the moisture away from the house. Drains are often installed at the base of a retaining wall and can point unwanted water away from your foundation.
Likewise, by redirecting water you can limit flooding caused by heavy downpours or storms.
4. Design Options and Aesthetics
As you might have noticed, retaining walls are visually appealing. When designed and constructed with care and attention to detail, they can transform a yard into a stone bordered haven. Add some height to the wall and create privacy for you and your family, or stay small and plant new greens that cascade down the stone with ease. Colorful stonework can transform the appeal of a yard just by recoloring it. Retaining walls can also double as seating walls or terraces to flowerbeds. The design options are endless!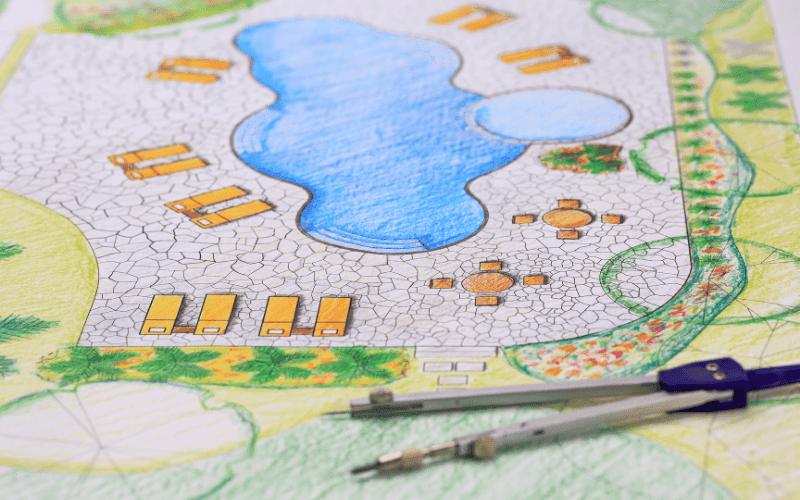 Not sure how to integrate a retaining wall into your backyard design? Give us a call! We're happy to discuss options. While you're skimming Pinterest for that perfect picture, take a peek at our page. We collect our own inspiration for new, modern outdoor living areas, and we even add our own projects to the mix to inspire more designs.