This Is What People in Delaware County, Chesterton County, and Montgomery County, Pennsylvania are doing to increase the ROI of their homes.
Hardscaping defines and shapes your outdoor space to boost its curb appeal. An attractive outdoor environment plays a huge role in increasing the value of your home and ROI. Learn how hardscaping can add value to your home's ROI.
A beautiful backyard can make your outdoor stay more enjoyable. One way to make your backyard attractive, comfortable to stay, and valuable financially is to consider professional hardscaping.
Backyard Hardscaping includes outdoor kitchens, patios, fences, ponds, decks, and other additions which make the outdoor space more relaxing and functional.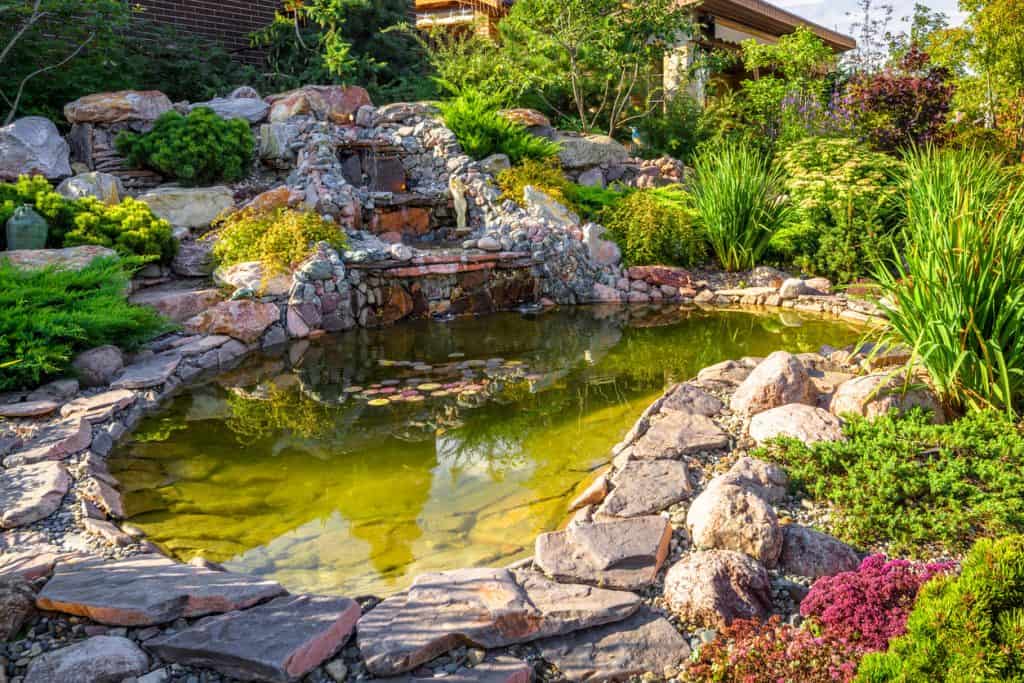 3 Ways Backyard Hardscaping Can Add Value to Your Home
Backyard Hardscaping can be a worthwhile investment if you intend to sell your home. Here are three primary ways how professional hardscaping makes your house more valuable.
Curb Appeal
First impressions are vital in the real estate industry. Let's assume that you are buying a new home. What's the first thing you will consider? The exterior. All projects that boost the curb appeal increase the home value of a home by up to 20%. By adding a patio, a barbecue area, or lighting, you boost the home's curb appeal, which is a significant selling point.
Erosion Prevention
The effects of erosion greatly vary, but they can all cause adverse effects to your home and devalue it. If your home's location has a slope, professional hardscaping can play a huge role in protecting the property. Buyers need a property that will require little maintenance and fewer repairs in the future. So if you intend to sell the house, hardscaping can be a smart move to convince buyers that the home is safe.
Privacy and Safety
Landscape lighting, pave ways, and seat walls can increase the safety of your home. A safe home is considered to be comfortable and valuable. Even if you don't intend to sell the home now, you will enjoy more safety and privacy in the house, which makes hardscaping a worthwhile investment.
Return on Investment
Like any other project, you have to invest in hardscaping. The only thing to keep in mind is that the investment will bear fruits in the future when you finally decide to sell the house.
If your main goal in backyard renovations is to increase the resale value of your home, then you must consider the total costs you spend and compare them to the income you get after selling the home.
Some of the things which affect the costs of backyard hardscaping include:
Location – outdoor sloping grounds require more work than flat grounds. More labor translates to more costs and time in making the proper preparations.
Materials – backyard hardscaping involves multiple materials such as concrete, wood, and gravel. The cost for these materials varies greatly. However, costly materials such as natural stone tend to have a great curb appeal and easier maintenance.
Design – the simplicity or complexity of your hardscaping design can affect the costs. Whether you intend to stay in the home or sell it, a worthy investment is considering the best quality and durable designs.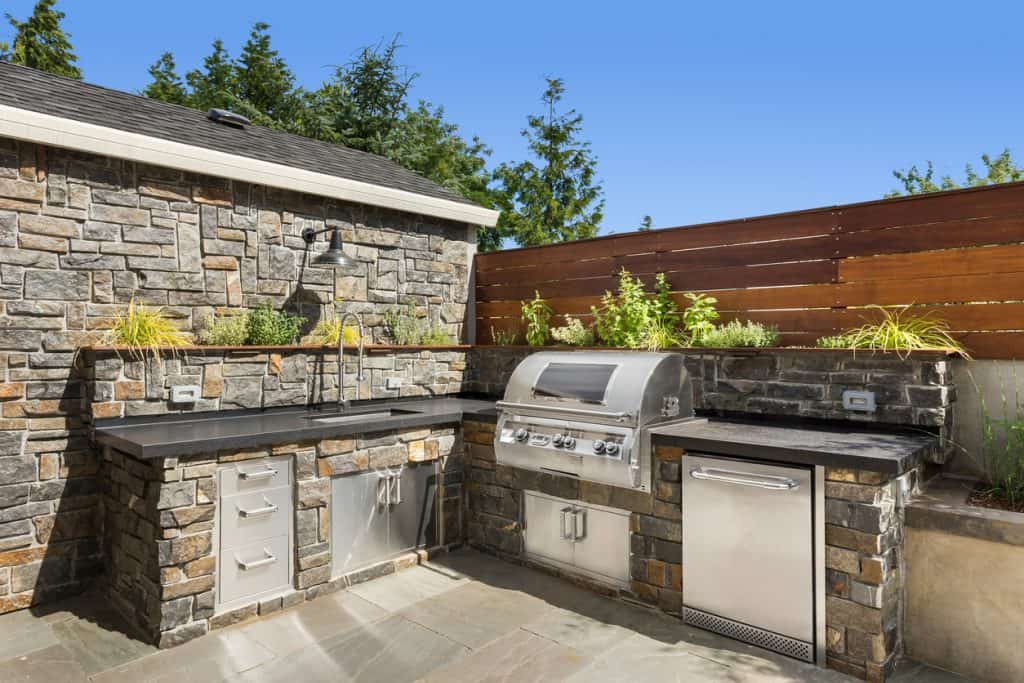 6 Hardscapes That Can Improve Your Home's Value
You can incorporate many hardscapes in your compound depending on the available space and your needs. However, some hardscapes can improve the value of your home more than others; hence, the key is to go for what you and your family will enjoy the most.
Here are six valuable hardscapes for outdoor living areas.
1. Outdoor Lighting
Outdoor lighting is one of the most common and affordable hardscape options. You don't have to lock yourself inside at night when you have a great compound. You can add beautiful outdoor lights to make your walkways easier to navigate at night and also increase safety.
2. Patios and Decks
Patios and decks can increase your RPI by 30 to 73%. A paver patio creates a safe and relaxing area for your friends and family to sit and have fun, irrespective of the time of the day. More expensive materials such as stones and wood can further boost the ROI of your home.
Besides, paver patios are easy to maintain, reducing the amount of time, effort, and resources you need to maintain its original state.
3. Fire Feature
Stone fire pits are pretty enjoyable at night and even during the day. After all, who doesn't like roasting marshmallows in the company of family, in a warm corner of the backyard at night? A fire feature can be a well-designed stone fire pit or an opulent with a designated fireplace. A well-designed fire feature adds warmth at night and can last for long.
4. Outdoor Kitchen
An outdoor kitchen is one of the main hardscapes that homebuyers look at when buying a home. Usually, the outdoor kitchen includes a dining area, grilling area, and other things which make an outdoor stay worth it. An outdoor kitchen makes it easier to host family gatherings because the guests do not stay far from the food preparation area.
5. Walkways
A well-decorated walkway in your garden can be done without consuming too much time. However, the walkways can significantly boost the home's value, and most importantly, make your night walks safe. There are many creative types of walkways, so you can give your landscape color and form by choosing the best walkway style for your space and personal needs.
6. Water Feature
A water feature can be a pond or fountain added to your backyard. A water feature can be designed using tiles, natural stones, wood, or any other material of your choice. `
You can also add fish, lights, flowers, and other valuables to make the water feature more appealing to the eye. When done well, a water feature can increase the curb appeal of your backyard and boost your home's value. For the best results, ensure that you consult an experienced mainline contractor.
Planning To Upgrade Your Backyard? Start Today
A backyard patio, fence, walkway, lights, kitchen, or any other hardscape can be a valuable addition to your home's value.
If you are interested in backyard hardscaping, head over to our Get a Quote page and enter your information. You'll receive a text message prompting you to record a video of your space. Tell us exactly what you want! We'll reach out to you to discuss the details.