Enjoy being outside again with a personal outdoor heaven equipped with everything you need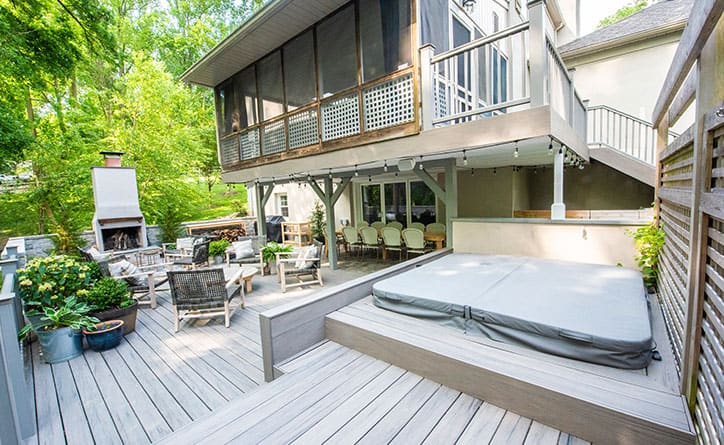 Have More Room For All Your Friends & Loved Ones
Your backyard should make you feel excited to go home. Imagine ditching your work clothes and stepping outside into a space that feels fresh, complete, and gives you instant peace & relaxation.
On weekends, bring everyone over for a grill and catch up with each other. Strengthen connections and build new memories while cherishing nature right from your backyard.
Share the great outdoors with your family and friends in a space that can finally fit everybody.
Popular Upgrades To Enhance Your Outside Spaces
Your Private Space To Enjoy 24/7
Usually, being outdoors means going camping which is a great way to connect with nature.
You can have more than a camping experience without leaving your home with an outdoor living space. Enjoy being outside in the privacy of your own backyard.
Enjoy the warmth of summer or watch the stars by the fireplace on chilly autumn nights. Outdoor living spaces give you a well-deserved vacation, every day.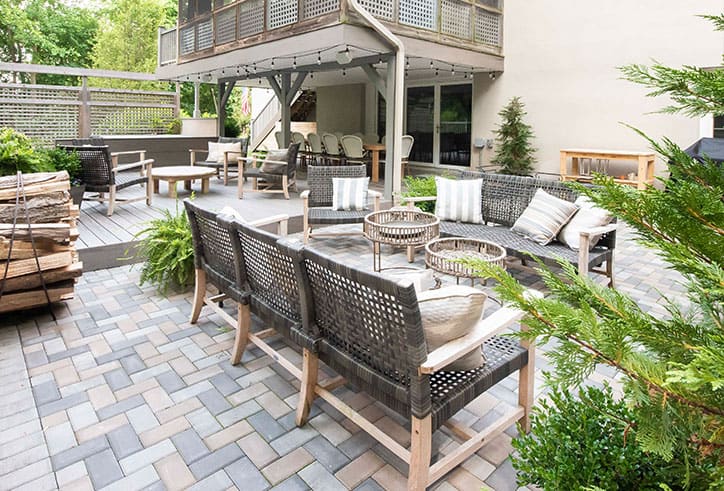 How You'll Get Your Outdoor Space
Here's How Our Process Works For You

We'll meet for a consultation to talk about your vision. We'll also provide an approximate quote.

We'll design your spaces, choose materials and together we'll revise them until they're perfect.

When you're happy with how everything looks on paper, building starts. Get ready to spend more time outdoors!
Create an outdoor living space that you'll enjoy for years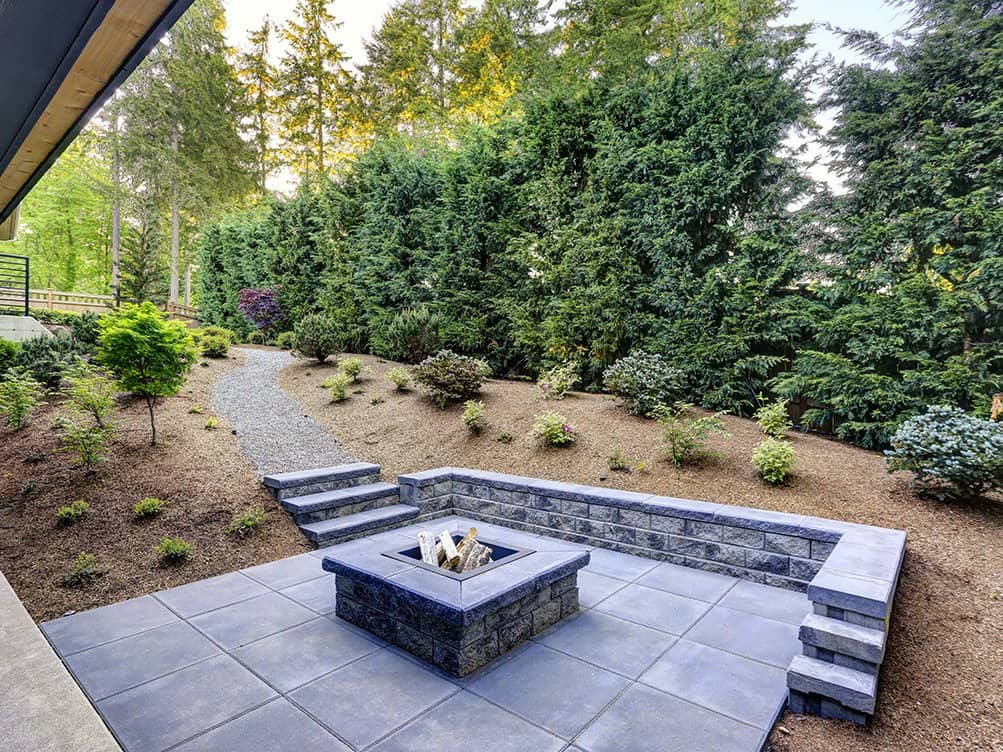 A smaller outdoor living space can include a small patio, a pergola, and a fire pit.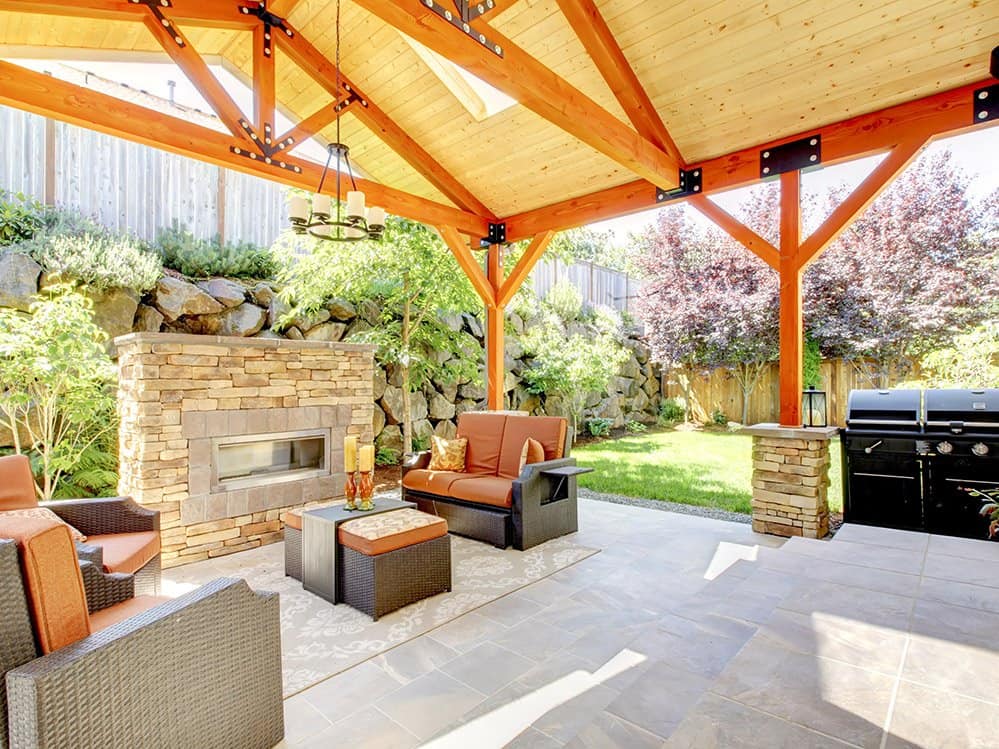 Medium outdoor living space. Can include a patio with a pergola or deck, fire pit, fireplace, and cooking area.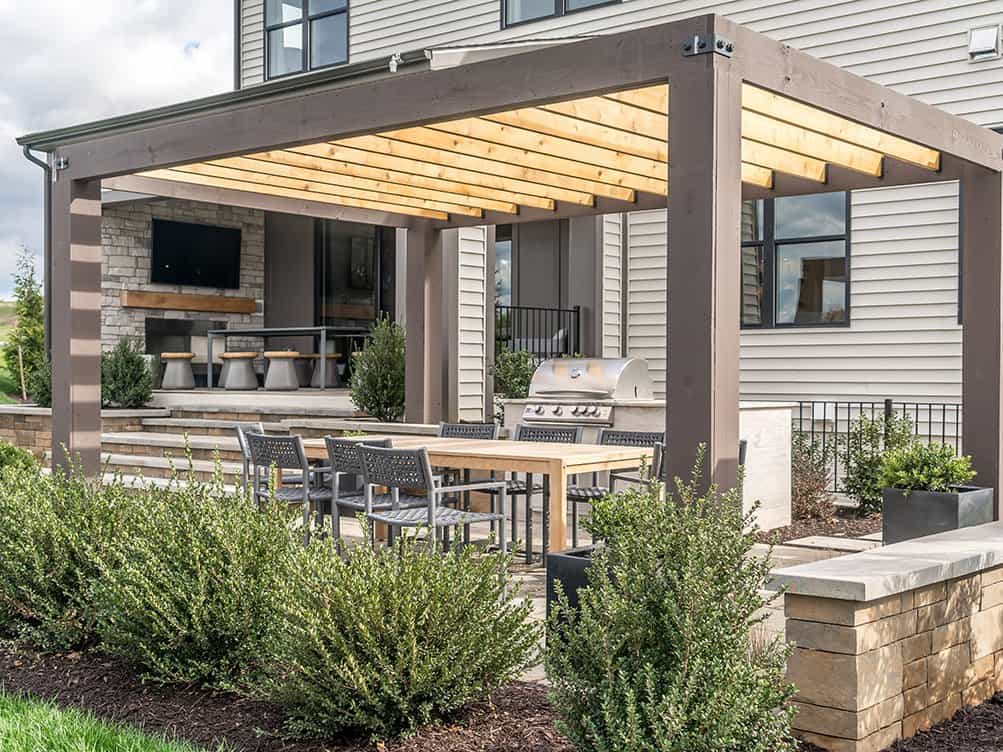 Great outdoor living space. Can include patio, deck, hardscaping, fully-equipped outdoor kitchen, and more.
*You have full freedom in customizing your outdoor spaces as you wish.
Prices may vary depending on the materials you choose and the complexity of the design.
We'll give you an exact quote and timeline for your personalized project after the consultation.
Here's what you can get when you work with us
Happy Clients Recommend Us
We'd love a chance to exceed your expectations!
Kelly Masonry came highly recommended and did not disappoint. They installed a large patio and did an exceptional job.
The job was complex and came with many hurdles, but John made it simple, straightforward and did not pinch pennies. I have recommended them to family and friends.
Kelly Masonry installed a large patio and stairs at our house, and my wife and I couldn't be happier. They were extremely easy to work with, including going through a couple design modifications, and provided excellent work.
I'd be excited to use them again and have recommended them to a number of friends.
We have used Kelly Masonry for multiple projects at our home, including walkways , retaining walls, landscape garden walls , water pricing and storm water management.
These guys are responsive, always show up on time and complete the work when they say they will. The staff is friendly and always leave a clean work area.
Turn Your Backyard Into Your Exclusive Destination