Living in your dream home isn't complete without one major thing: landscape lighting. After all, if you've taken the time to make your backyard or outdoor space look as beautiful as possible, why not make sure that you can see it at all hours of the day? Outdoor lighting doesn't just look nice – it has also been proven to improve the safety, security, and resale value of homes. Fortunately, at Kelly Masonry, we specialize in designing, installing, and even repairing state-of-the-art landscape lighting projects in Main Line, PA.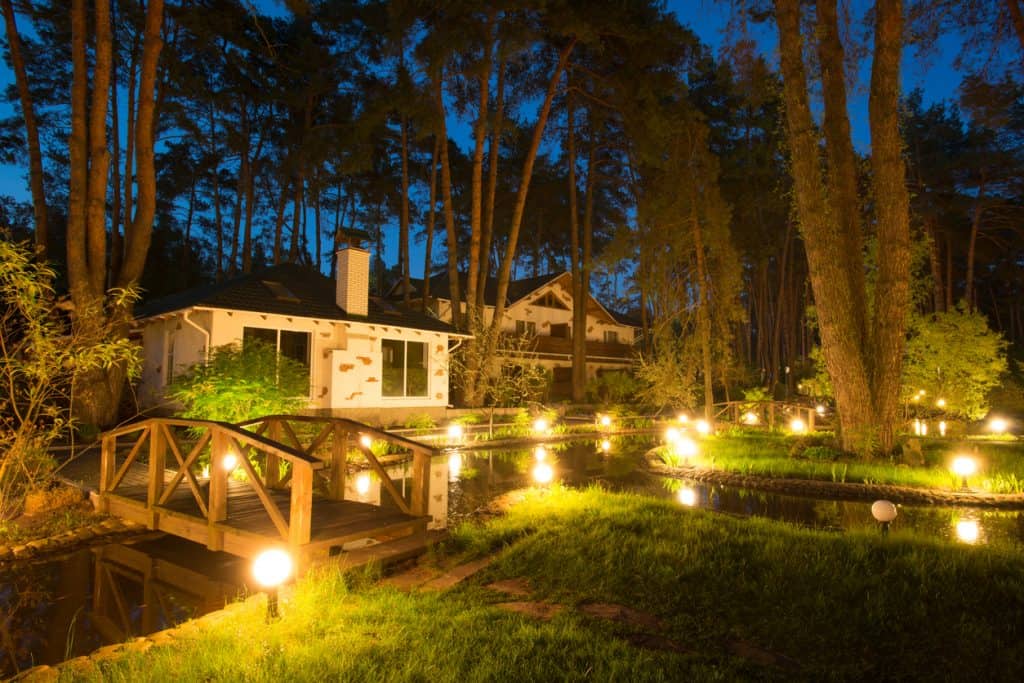 However, not everyone knows how much landscape lighting costs, and few know about the pros and cons of installing landscape lighting. Read on to learn more about why installing outdoor lighting might be the right choice for your home, as well as a breakdown of how it's typically installed. Then, we'll explain some of the costs associated with installing outdoor lighting. Our goal is to inform and empower you to make the best possible decision for your home, and then to get started on making your dream a reality with Kelly Masonry.
Why Choose Landscape Lighting?
There are numerous reasons to choose outdoor lighting for your home. First and foremost, outdoor lighting increases visibility, which dramatically improves the safety of your outdoor space. Lighting illuminates uneven ground, reveals tripping hazards, and can highlight an otherwise difficult-to-find breaker box – with no flashlights or fumbling in the dark required.
In addition to improving safety, outdoor lighting can also deter crime and allow you to keep a better eye on people approaching your home. Finally, a well-designed outdoor lighting scheme can boost your curb appeal and increase the value of your home, making it a smart financial decision. Simply put, installing outdoor lighting is a smart, financially savvy way to improve the safety, security, and all-around beauty of your home.
Installing Landscape Lighting
At Kelly Masonry, we know that every home is unique – and thus that there's no one-size-fits-all approach to outdoor lighting. That's why our process begins with a phone consultation followed by an onsite consultation. Our experienced and dedicated professional masons will take your wants and needs into account as we begin the design phase, which will culminate in signing a contract and gathering our materials.
Our work only begins after we protect your home and complete a pre-job walkthrough to ensure that everyone is on the same page. After that, we'll install your desired lighting scheme as safely and quickly as possible. Once we're done, you're free to enjoy the fruits of our labor! Our work doesn't end with installation, however: not only do we offer a 5-year labor warranty that also includes a manufacturer warranty, but we also provide follow-ups after three days, three weeks, three months, and twelve months.
At every step in the process, our team will take the time to ensure you're getting exactly what you want. We'll also work efficiently to ensure that you can enjoy your new outdoor space as soon as possible. It's this attention to detail and care that has set Kelly Masonry apart from the rest of the pack for nearly 20 years in Main Line, PA.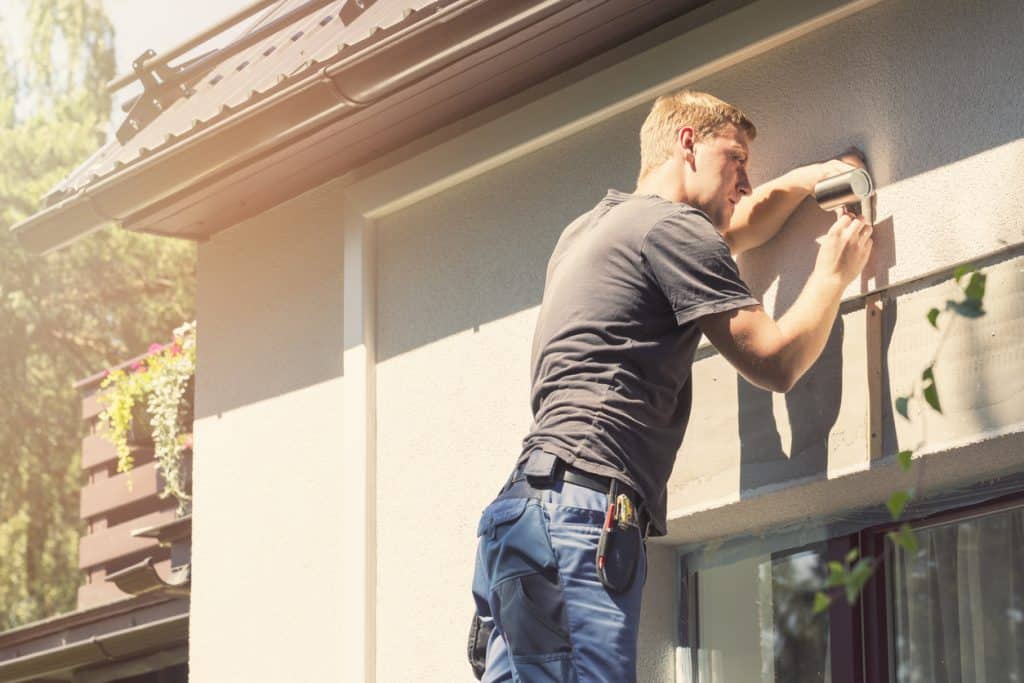 The Cost of Landscape Lighting
You've learned about some of the benefits of outdoor lighting and gotten a glimpse into the installation process. Now it's time to answer the age-old question: how much will it all cost?
One thing to keep in mind is that outdoor lighting is an investment. Because the vast majority of landscape lighting schemes are custom-designed, there is a great deal of both technical know-how and artistry that is needed to complete each project. At Kelly Masonry, our design fee begins at $2,500 for each project (which is included in the packages below), and the remainder of our pricing tends to fall under the following three tiers:
Basic: The basic landscape lighting package tends to cost around $5,000. This package includes basic accent lighting that covers a smaller area, as well as some path lights to improve the safety and accessibility of your space.


Average: The average landscape lighting package costs around $10,000. This package covers a larger area than the basic package, and it may also include walkway lights, focal point lights, taller trees, and/or a custom design and layout.


High-End: The high-end landscape lighting package can cost $20,000 or more. This package is ideal for large homes that need lighting in multiple areas and/or to cover multiple walkways or patios. This package is also ideal for highlighting landscaping and typically uses a custom design and layout.
Because these costs are estimates, they can vary based on the types and numbers of fixtures required, as well as the complexity of the design that is desired. For example, the costs associated with installing pool perimeter lighting may be very different than those associated with lighting a pergola or deck. Additionally, the costs of raw materials – such as copper and bronze, which are ideal for their use in outdoor lighting installations – may fluctuate, which can affect the cost of the finalized lighting installation.
The good news? Although the price of outdoor lighting may vary widely depending on what you want, the only limit to your home's outdoor lighting design is your imagination. Dream big and let Kelly Masonry help you get the absolute most out of your investment.
Contact Kelly Masonry Today
Whether you're looking for a simple lighting scheme to improve outdoor visibility or you're hoping to set a dramatic mood with a more ambitious project, Kelly Masonry is here to help. Our masons have been providing high-quality work in Main Line, PA for nearly 20 years, and they're all driven by one thing: the desire to exceed homeowners' expectations with every single project.
Regardless of the size of your home, we are committed to providing you with an outdoor lighting scheme that you'll love for years to come. Are you interested in getting the most out of your outdoor space? Don't hesitate to contact us today to get started!