Curb appeal isn't just something you have to think about before selling your home; it's also a benefit you can enjoy as a stable homeowner. Pulling up to your house should be exciting. It should be inviting and inspire comfort.
A messy front lawn can cause anxiety. Plant overgrowth, walkway or patio damage, driveway cracks, or poor lighting can become a liability as well as an eye sore.
So how can you upgrade your home's exterior and in effect increase your curb appeal? We have 3 tried and true ideas that always transform a front yard for the better.
How to Increase Curb Appeal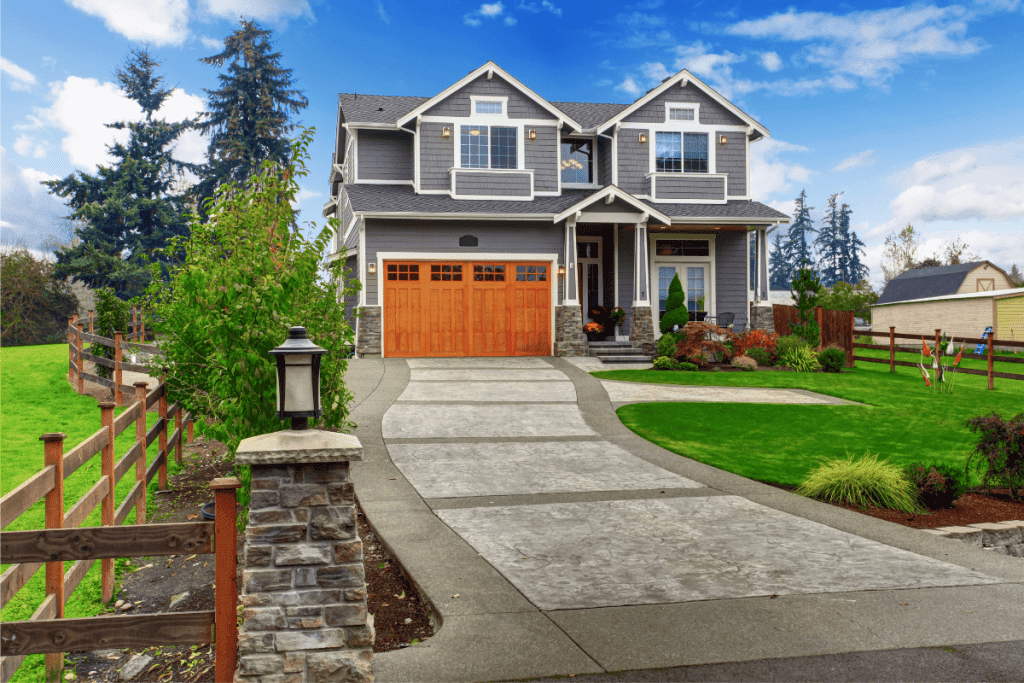 1. Upgrade Your Front Porch/Patio Space
Porches and front patios are incredible additions to your home. If you already have a porch area that's underutilized or overlooked, upgrading this space can be the first step to increasing your curb appeal.
A porch with room for rocking chairs, hanging plants and an outdoor coffee table can really change the way you interact with your front yard. A lot of homeowners don't realize the amount of dead space in their yard until they add a porch or patio.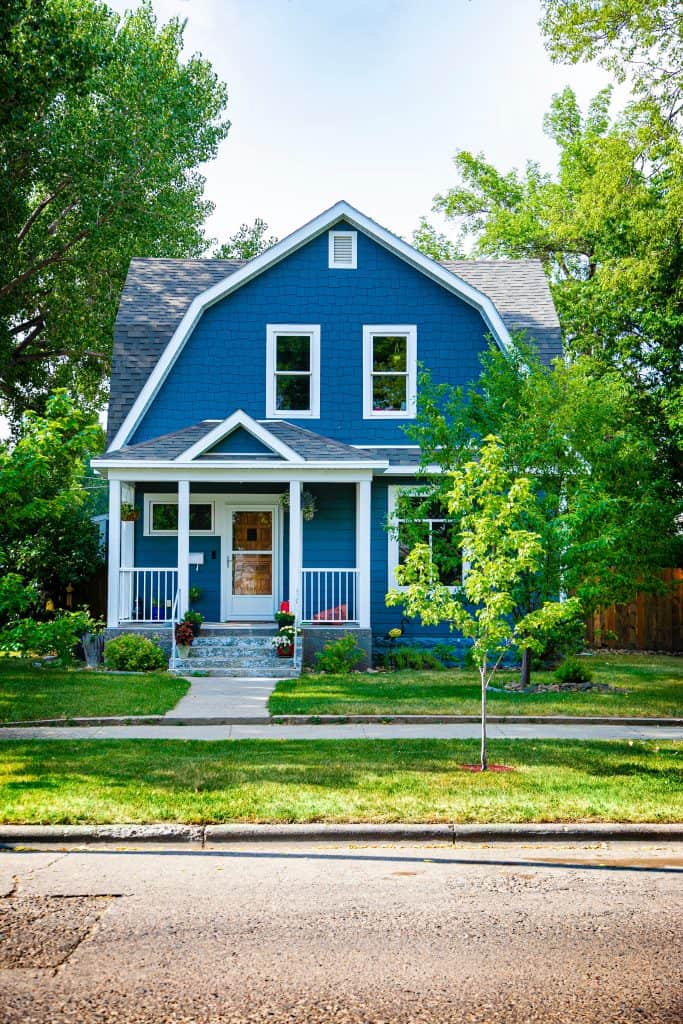 A design factor that plays a huge role in landscape design is layering. Adding an elevated porch area surrounded by flowerbeds creates different levels to your lawn that give it added dimension.
2. Repair or Enhance Your Walkways & Driveway
Driveways are often overlooked. Maybe it's because you pull over it every day, or because the basic concrete or asphalt lane is so much like every other home around yours. Reimagining your driveway and getting creative with the types of material you use to enhance it can add a whole new character to your home exterior.
Simple concrete walkways can be replaced by stunning and durable flagstone. Ensuring the walkway matches the overall aesthetic of the house is an instant upgrade. Natural stone easily increases a house's appeal. Pavers are also a great option that add color and charm to an otherwise uninteresting lawn.
It's also important to ensure your walkway is wide enough for more than one person to walk up to your front door without walking on the grass or flowerbeds. Wide walkways just add a comfort-level you didn't know you needed to ease your walk to your doorway. Landings are also a great addition to your walkway that add an element of hominess to your house.
If you already have all of these elements in your yard but each of them are in need of repair, restoring your driveway and/or walkway can easily increase your curb appeal and protect your family from unnecessary liabilities.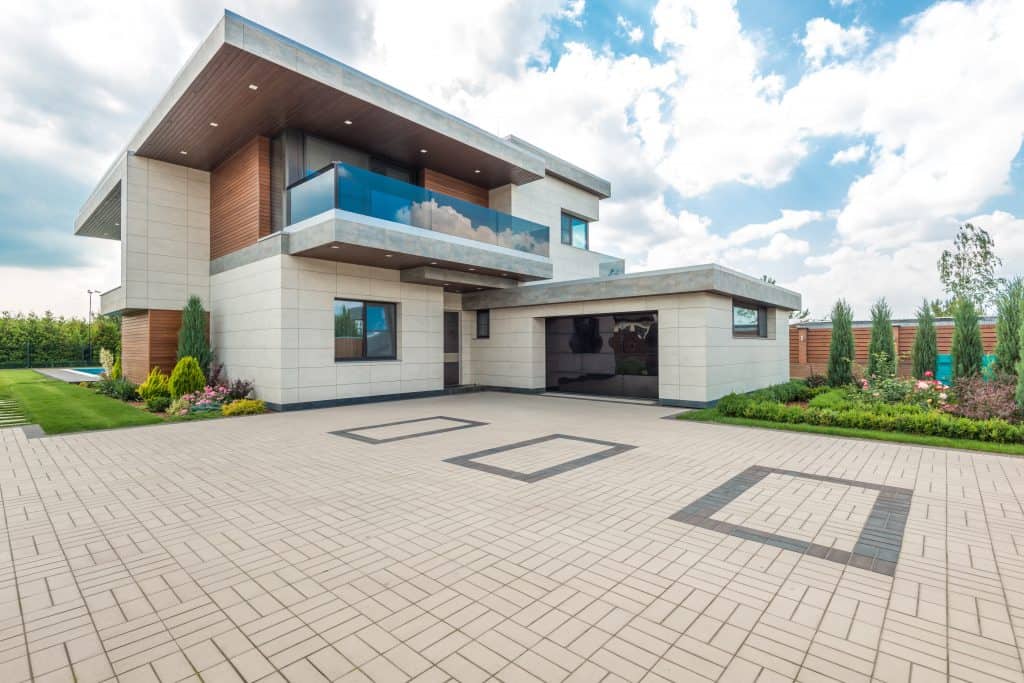 3. Install Landscape Lighting
Do you pull into your driveway every night to a dark home? Even if you already have an elegant porch, beautiful walkway and customized driveway, you can't see it in the dark. Adding landscape lighting to your yard is an easy remedy.
Not only does lighting add a new ambience to your front yard, but it also increases the safety of your home. Add lighting under shrubs, retaining walls, steps and trees for a gorgeous affect.
How can lighting heighten your yard's look? Adding uplighting can create depth, and casting shadows behind trees and shrubs can extend the appearance of your lawn.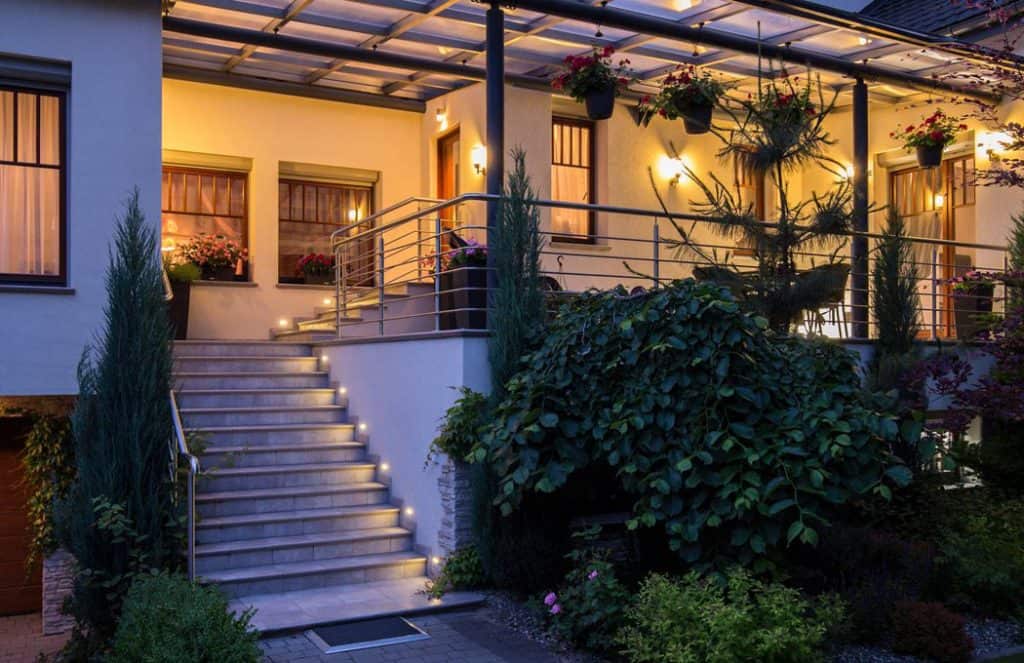 Choose the Idea (or Ideas) that Work for Your Home & Lifestyle
If we're honest, there's countless ways you can increase your home's curb appeal. It's up to you to decide which idea is best for your home. Every house is different, and every upgrade needs to consider the aesthetic of your house exterior.
If you're not sure how to implement these ideas, reach out to a landscape designer for advice. It's never a bad idea to ask a professional hardscaper, mason or landscaper how they would reimagine your yard. Oftentimes their experience allows them a whole new perspective on a space you've been looking at every day for years.
If you live in or around Philadelphia, PA, give us a call! We'd be glad to discuss new ideas with you.