So you're ready to build a new patio in your backyard! Deciding to create a new space for you and your family to enjoy is a big investment, but the numbers tell us it pays off. Not sure where to begin? We've put together a list of things we always tell our clients to consider before starting any patio project – big or small. Here's how to design your dream patio the right way!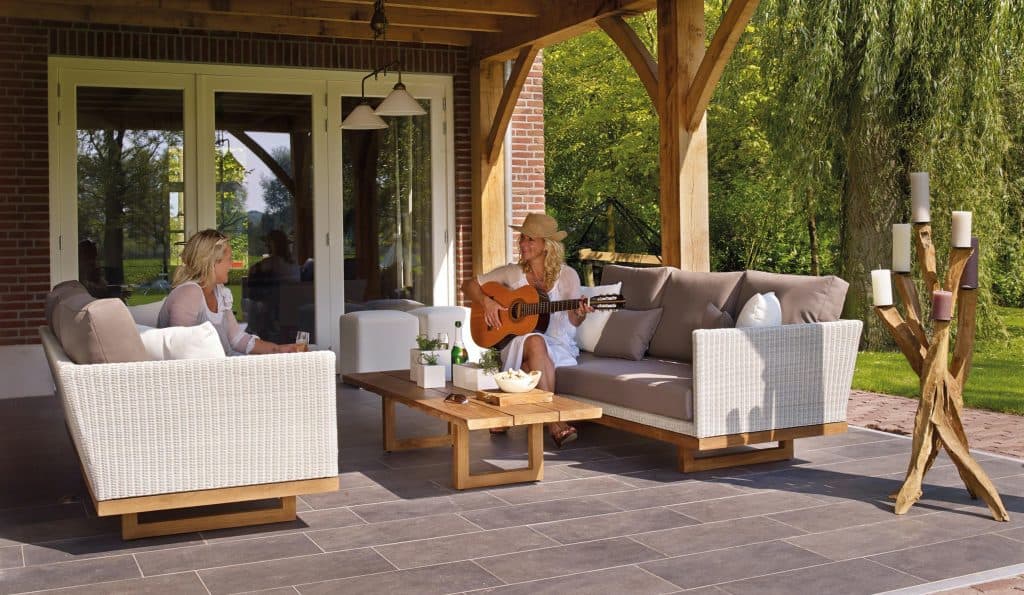 Creating the ideal outdoor space can be a challenge. In most cases, homeowners want their patios to be versatile. Patios can be a relaxing place from which to work from home, an outdoor play space for the kids, or an entertainment area for parties. Taking into account your personal preferences will go a long way in choosing the final layout of your patio.
Here are some patio design questions to consider:
What is the primary function of my patio?
Entertainment: We want a television and outdoor seating, a grill and/or kitchen, or lots of table space for parties.
Relaxation: We see this patio as an outdoor oasis, complete with a garden, fountain, communal seating areas, and shrubbery.
Family Play Area: We want this space to cater to our growing family and include a pool area fit for the kids, storage space for toys, and safety features.
Evening Retreat: We see ourselves roasting marshmallows over a firepit or outdoor fireplace, gazing at the stars from an open pergola, or drinking a glass of wine from our new hot tub.
Of course, there are other functions, but ensure that you know yours before you start building! It will help you realize your ideas and communicate them better to yourself and/or the contractor you decide to work with.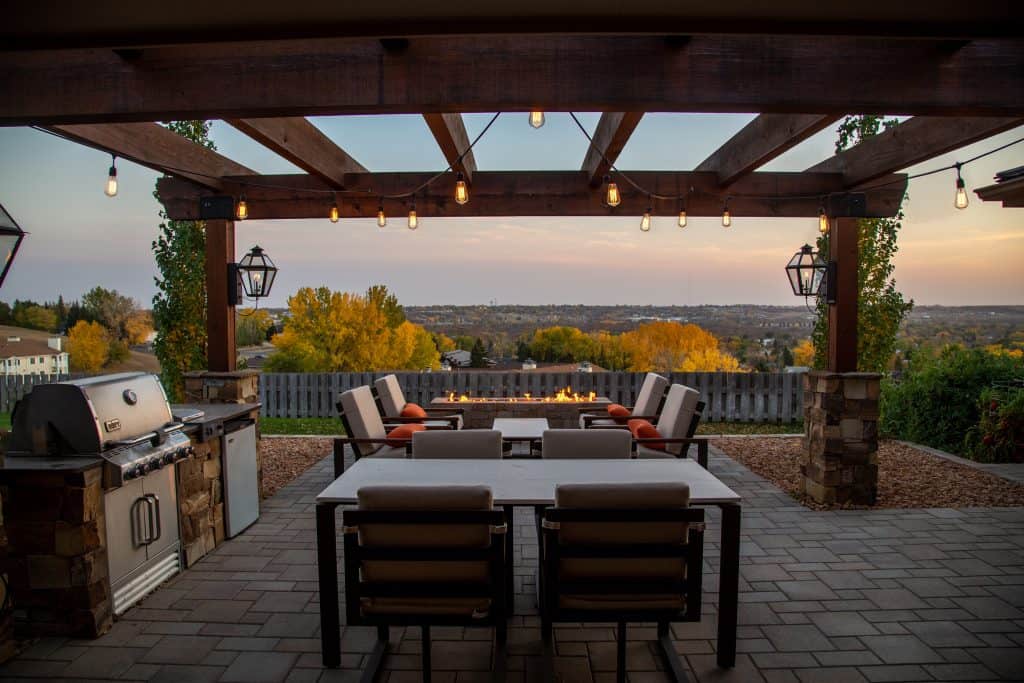 What is my budget?
Sometimes our ideas don't exactly line up with our budgets. Coming up with a reasonable price you'd like to pay for your new patio is essential before starting your design. It will determine the material you can use, the amount of space you can cover, and what features you can reasonably install.
Don't forget to consider furniture costs as well as lighting. These are features a lot of homeowners overlook when designing their patios, but they're an essential part of the design.
If you're not sure about pricing, check out our blog post to see what outdoor living spaces cost in Main Line, PA.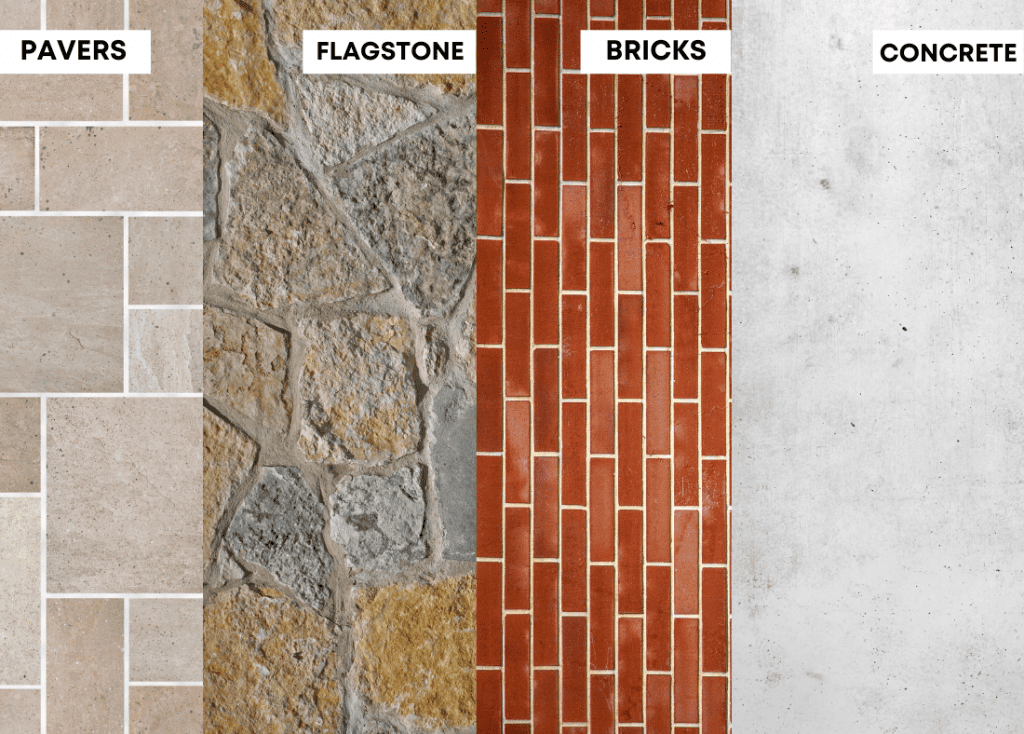 What patio design style do I prefer?
Paver Patios – low maintenance & durable option with quality results
Brick Patios – not as durable as pavers but equally as easy to maintain
Flagstone Patios –natural stone that is durable and unique as well as hard-wearing
Concrete Patios – cheaper option without much visual appeal but still long-lasting
If you'd like to learn more about your material options, check out this post.
Let's assume you now know the primary function of your patio, the budget you're hoping to keep, and the style you prefer. What's next? Start looking for a contractor/designer. At Kelly Masonry we partner with incredible designers. They collaborate with our clients in order to create their dream patio space. It's always a good idea to ask your contractor if they provide 2D or 3D designs before starting the project. Though not an essential part of the process, seeing a design before it's installed can save a lot of time and money.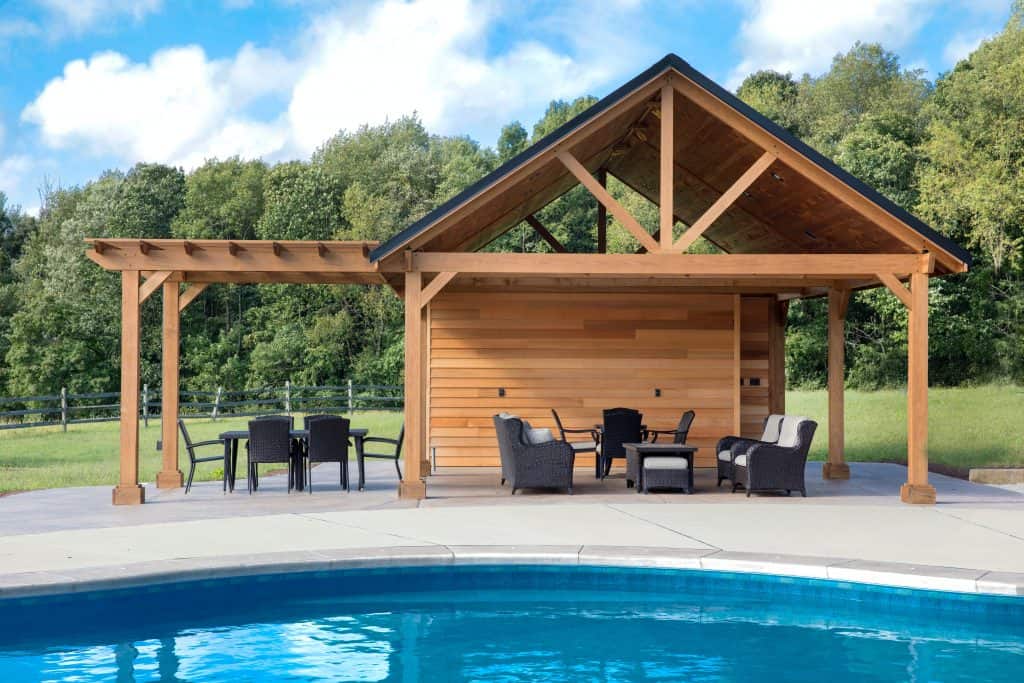 Of course, you can also try your hand at designing the patio yourself. There are many online tools to do this, but we always recommend leaving the final design to the professionals. Not only do they understand the small details related to space and land that need to be calculated, but they're also privy to permits that may be required. That being said, offering your contractor/designer a rough sketch of your ideas is always helpful!
Once you're satisfied with the design, contractor, and price, it's time to start building! Sit back, relax, and let your contractor take it away. You'll be enjoying your new patio in no time.
Want to discuss your new patio design ideas with our expert masons? Contact us today to discuss your options.