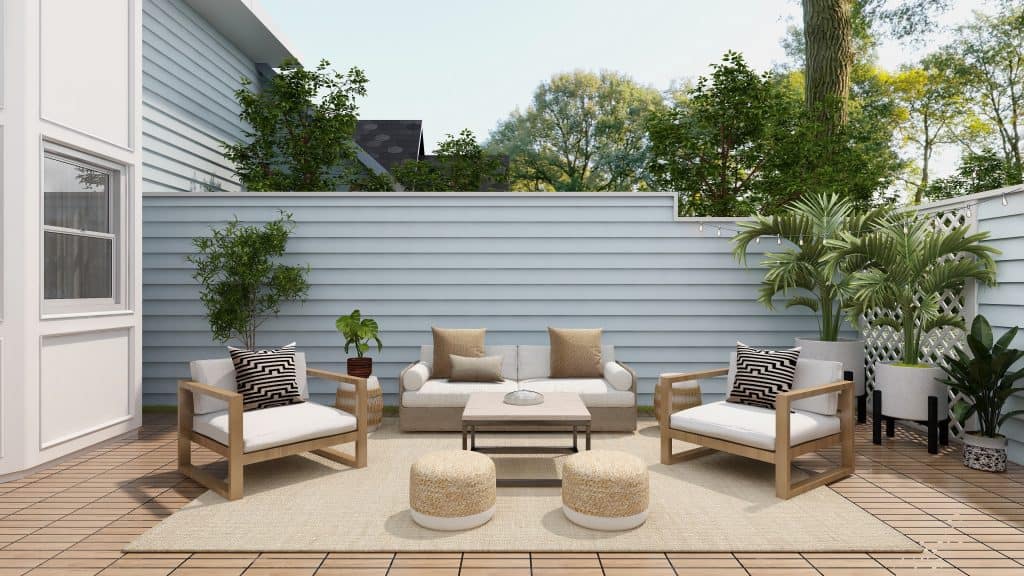 What is indoor-outdoor living?
As the world increasingly moves online, there's a growing trend of people looking to connect with what they may have lost — a love for nature and the outdoors. People are beginning to go out of their way to disconnect from technology and reconnect with the world around them.
Indoor-outdoor living is a term used to describe this new trend in home design. It refers to the integration of indoor and outdoor living spaces to create a seamless transition between the two. A transition can be achieved by the use of large glass doors, bi-folding doors, or even garage doors. Creating an easy transition from your indoor living room to your outdoor oasis creates a seamless private retreat.
Not only can livable outdoor spaces help create a sustainable and healthy lifestyle, but they can also facilitate increased social interaction and a sense of community. To learn more about this new trend and where it's headed, read on!
Why is it a popular trend?
Long ago, when cell phones flipped, advancements in the outdoor living industry began turning heads. Lighter, more durable outdoor furniture was being created, and homeowners were beginning to take notice. Rather than opt for the uniform manufactured look of outdoor furniture sets and simple backyard decks, people were asking: why not customize my space to my liking?
Flash forward to today and you'll find a plethora of new and exciting outdoor living options for homeowners of all budgets. After 2020, homeowners began thinking more and more about how they can spend their valuable time outside. The solution many came up with was simple: indoor-outdoor living spaces.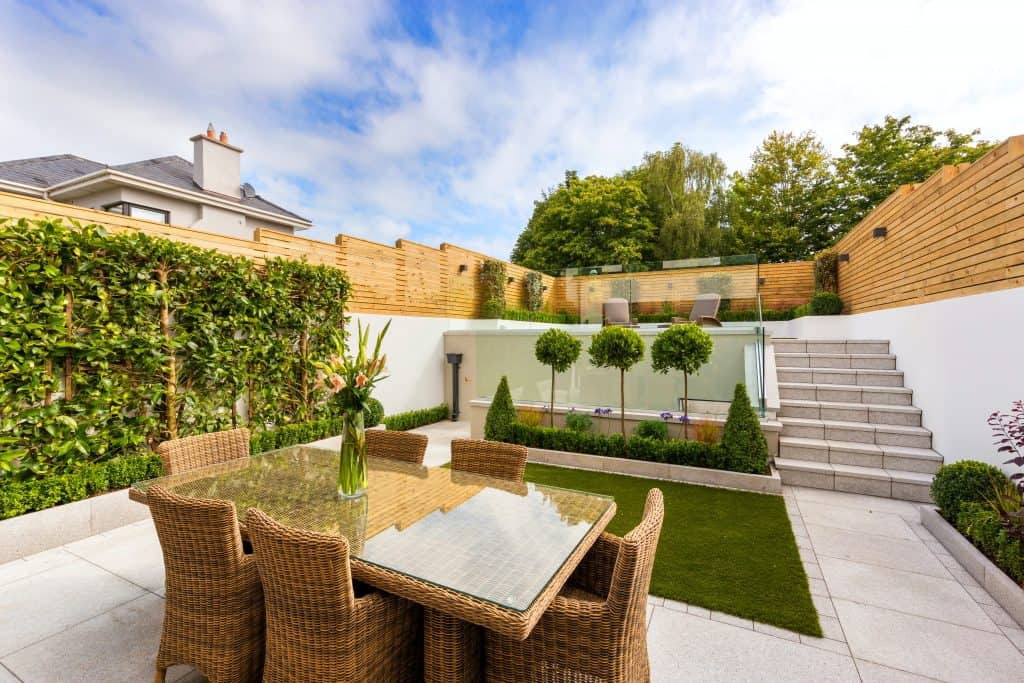 Indoor-outdoor living refers to the integration of indoor and outdoor living spaces to create a seamless transition between the two.
So that's how outdoor living spaces became popular. But why did they become a trend, and what does that mean? Sometimes things become popular for a season but don't last long enough to trend. A trend is a style that signals a directional shift or change — and that's exactly what happened to the landscaping and hardscaping community.
Patios and decks are not the one-off projects they used to be. Pools can't just be installed without a contractor thinking about what should be styled alongside them. Outdoor living spaces have created an incredible shift in the industry. They require us to think not only of the outdoor space we're styling, but also how the space can be incorporated into an existing indoor space.
But enough about the industry and the trends we're seeing crop up all around us in Main Line, PA. What should you as a homeowner keep in mind before introducing this trend to your home?
First, you'll need to consider the climate where you live. Second, you'll need to think about the layout of your home and how it can transition into your backyard. You'll also want to think about how you'll keep your indoor-outdoor space private, as well as what furniture and décor you'll need to make it feel like your own secluded retreat. Finally, you'll need to consider the cost of implementing indoor-outdoor living in your home.
The benefits of indoor-outdoor living
There are so many benefits of indoor-outdoor living. In our title we called it a lifestyle trend because that's just how transformative changing your living space can be.
By opening up your home to the outdoors, you can enjoy fresh air and natural light while also expanding your living space. Indoor-outdoor living is also great for entertaining! If you live in a small home it can expand your dining area or kitchen seamlessly. If you have a green thumb you've been itching to put to use, indoor-outdoor living is a great way to showcase your plants when your home may not get the adequate sunlight to accommodate an indoor garden.
Did you say garden? Yes! Another lifestyle change an outdoor living space can provide is the opportunity to create and sustain your own personal garden area.
What are some other ways transforming your backyard can benefit your life? Add a hot tub or pool to your yard and you'll never want to leave it. Your home should be a reflection of you, and it should also offer a small but effective escape from the world. Make the most of every inch!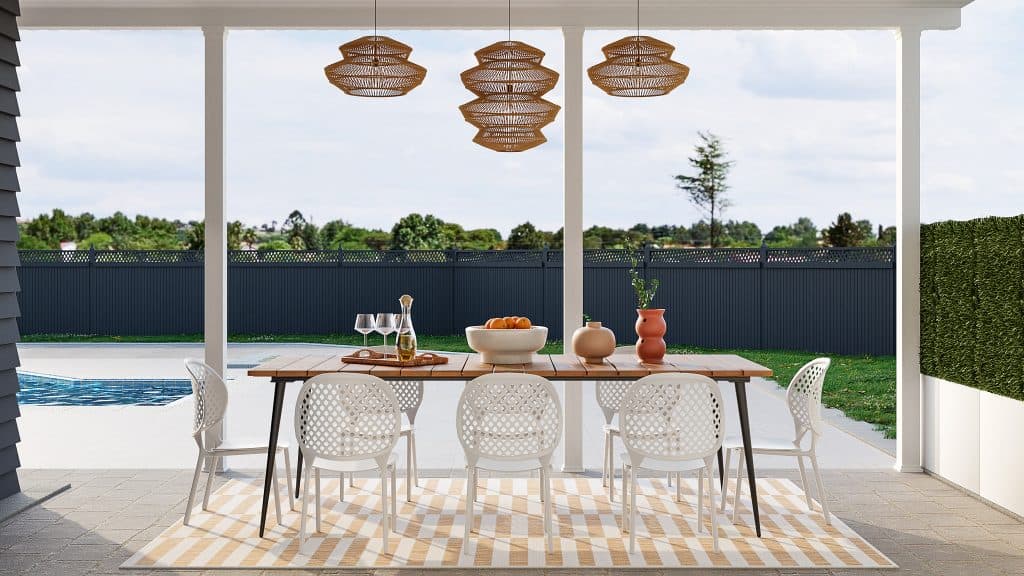 How to bring the indoor-outdoor look to your home
Now that you know the how and the why of the indoor-outdoor living trend, how can you integrate it into your home? In other words — where do you start?
If you're looking to bring the indoor-outdoor look to your home, there are a few things you can do even before hiring a contractor. First, focus on creating a seamless transition between your indoor and outdoor spaces. This can be done by extending your living space to the outdoors or by incorporating large windows and glass doors. If you simply have a backdoor that leads outside, think about how you can create a living area by your door that's easily accessible and stylized like the rest of your home.
If you're ready to take it a step further, start researching local landscape designers that can help bring your vision to life. Don't be intimated by this next step! If you're serious about building something beautiful in your backyard that you want to last for years to come, hiring a professional will always pay off.
If you're not there yet and you're still looking at budget options, steer away from hardscaping and think more about natural garden designs that will complement your home. A small, organic sitting area can make a huge difference to your living situation!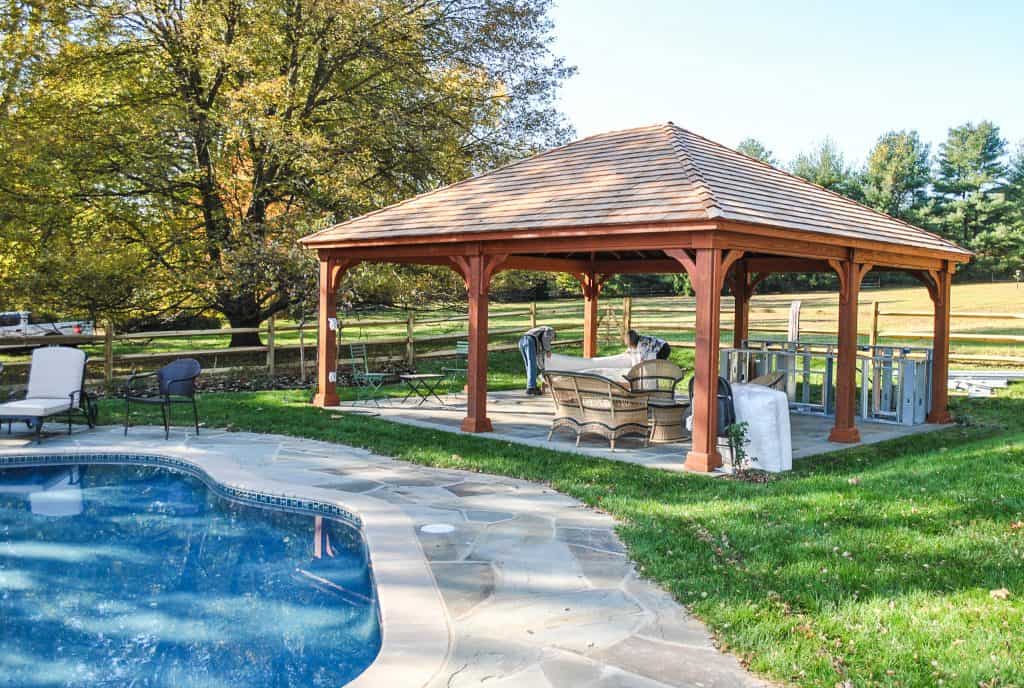 Wrap-up
Indoor-outdoor living is a new lifestyle trend that is becoming increasingly popular. This trend is defined by a seamless transition between indoor and outdoor spaces, with the goal of creating a more comfortable and convenient living environment. If you're interested in indoor-outdoor living, contact us to get help from an experienced landscape designer!