It's no secret that patios can be a great addition to any home. They provide extra space for entertaining, relaxing, and enjoying the outdoors. But, like any other home feature, patios require maintenance. Depending on the size and materials of your patio, the cost of patio maintenance can range from a few hundred to a few thousand dollars per year.
There are a number of ways to save on patio maintenance costs, but the best and most cost-effective way to keep your patio looking new is by regular cleanings.
In this article, we'll show you how and why you should clean your paver or flagstone patio.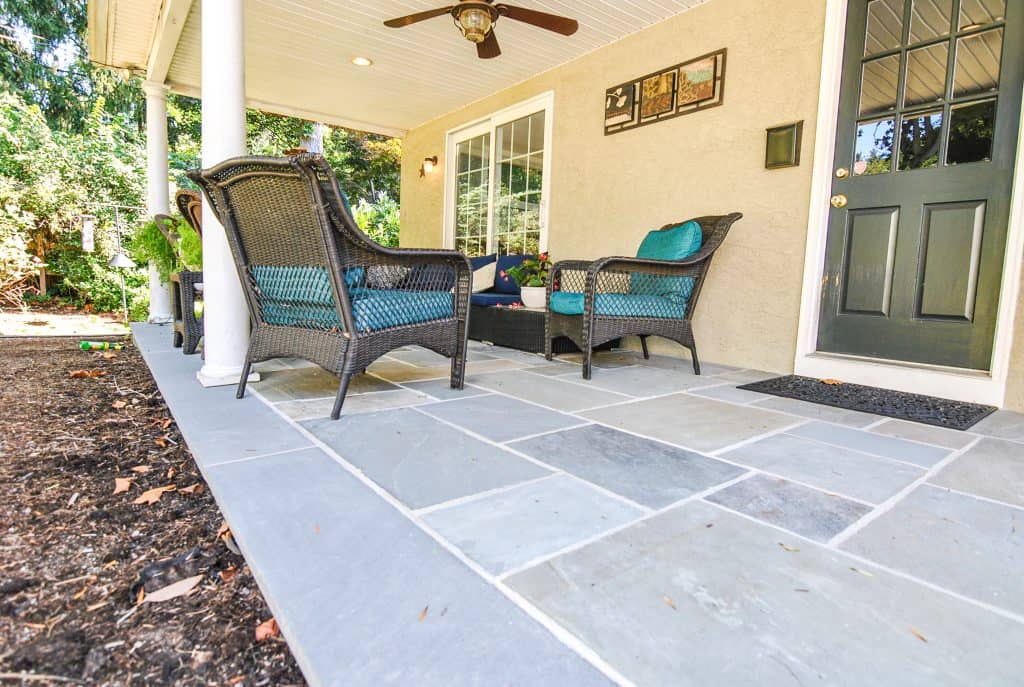 Paver Patio Maintenance
Cleaning pavers is not just a simple task; it requires considerable effort and an eye for detail to achieve the desired level of cleanliness. However, with regular weekly maintenance, these tasks don't have to become overwhelming. With the proper knowledge and tools, keeping pavers clean can be easily achieved.
In order to keep your pavers looking great for years, it's important to think about more than just surface-level cleaning. For example, if you have weeds or mildew growing between the joints, a deep clean and re-sanding is necessary in order to restore your paver installation.
Sealing pavers is an effective way to protect your hardscape. It provides a layer of protection against spills, while also sealing the joint sand into place and effectively creating a glue that binds everything together. Long-term, it will make maintenance easier as the seal prevents weeds and mildew from growing between the joints, as well as allowing for easier cleaning.
However, if you simply need a quick surface-level clean – you can easily do this yourself with a garden hose, a broom and a specific cleaning product designed for pavement cleaning purposes.
No matter the condition of your pavers, regular maintenance and upkeep are key components that will ensure their longevity and aesthetic appeal throughout time.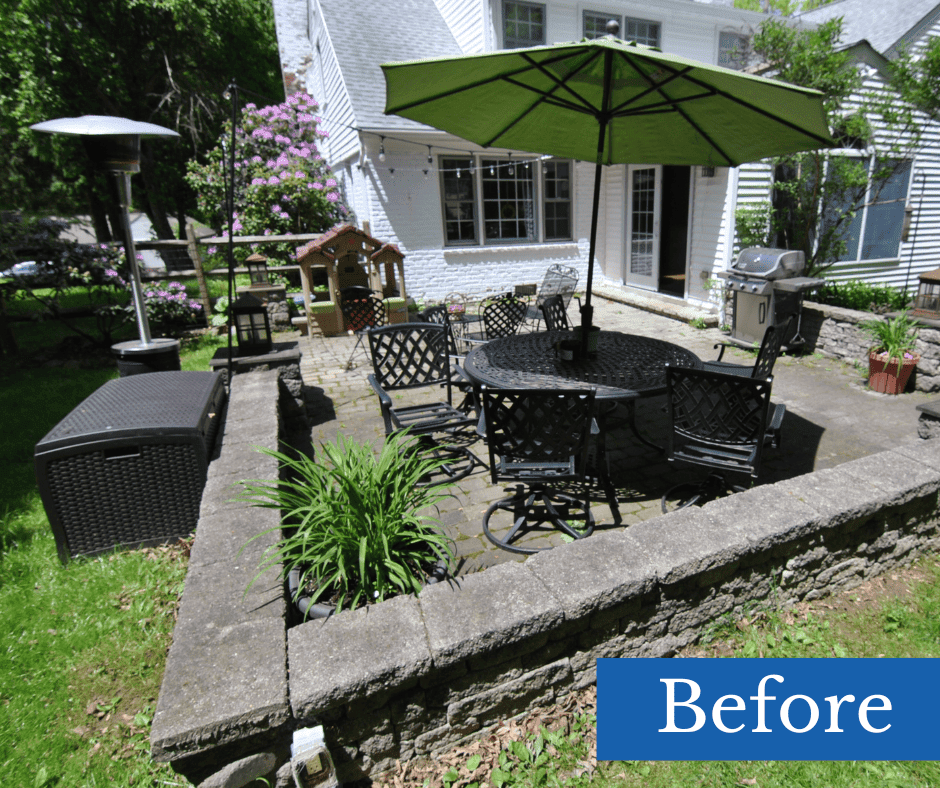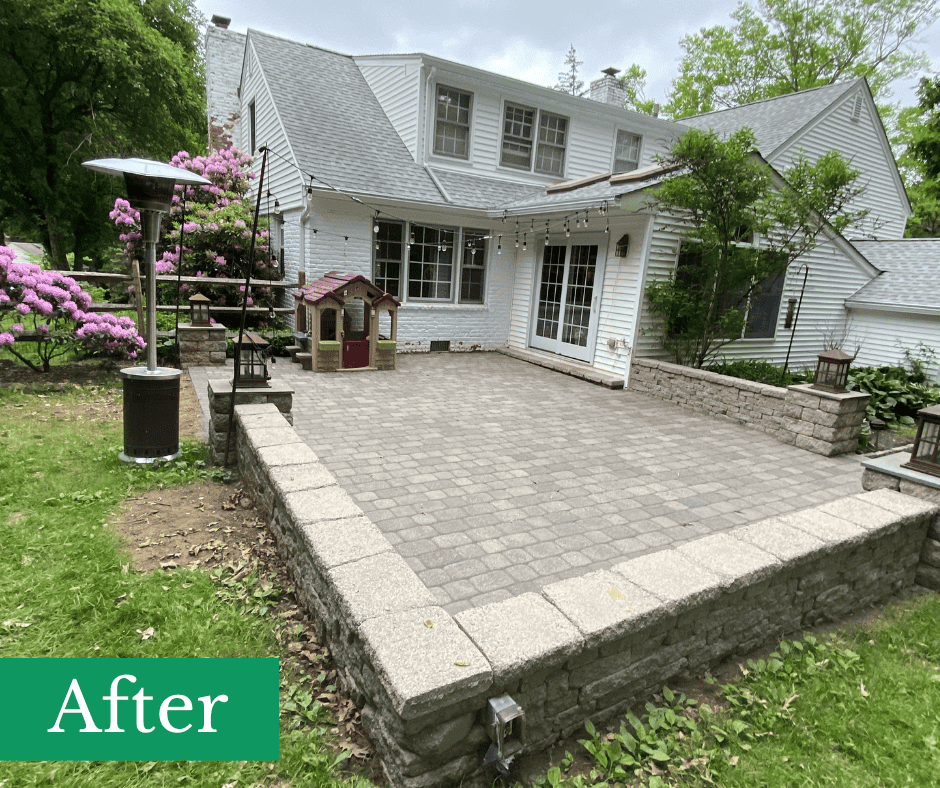 Flagstone Patio Maintenance
Flagstone is notorious for developing water stains when exposed to moisture. If the moisture contains minerals or is alkaline then serious damage can occur.
Fortunately, costly replacement usually isn't needed – gentle soda blasting followed by an application of a protective sealant effectively prevents future damage.
Although flagstone's versatility and cost make it a favorite option among many traditionally-minded homeowners, its susceptibility to natural elements ensures that proper care and maintenance are inevitable considerations if long-term satisfaction is desired.
If you're looking for a way to protect your flagstone pool coping, tiles, and patio from damage due to water, chlorine, and staining, then TSSPRO-100 sealant is an ideal choice. This professional-grade silicone silane-based sealant offers superior protection while still allowing the stones to breathe properly. It's highly resistant to saltwater damage and is specially formulated to prevent discoloration and erosion over years of use. Choose TSSPRO-100 for a full protective layer that will last!
Cleaning and maintenance of treated flagstone is uncomplicated. Routinely sweeping the paving stones helps keep them free of dirt and debris. Should any harsh or acidic substance, such as oil or juice, ever be spilled on the flagstone, it can easily be wiped up since it won't be absorbed by the stone. Proper cleaning of flagstone is critical in order to preserve its beauty and integrity.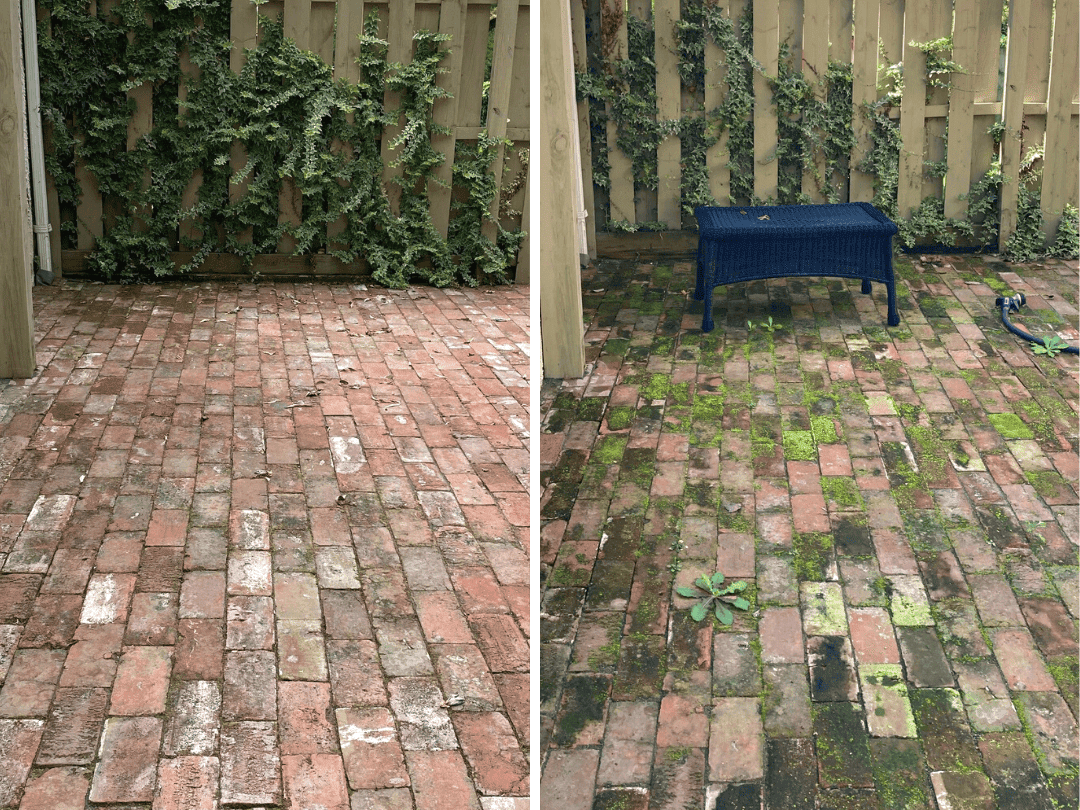 How Much Does It Cost?
The cost of patio maintenance can vary greatly based on the size and materials of the patio. Generally speaking, average patio maintenance costs can run anywhere between a few hundred to a few thousand dollars per year.
For a paver or flagstone patio, the annual maintenance cost could include power washing, its sealants, and a replacement of the adhesive every 5 years or so. Annual cleanings usually range from around $2-$3 a square foot.
The cost of maintaining wood patios can be slightly higher due to additional tasks such as treatment and staining. Moreover, wood patios will require ongoing attention for protection against moisture and termites.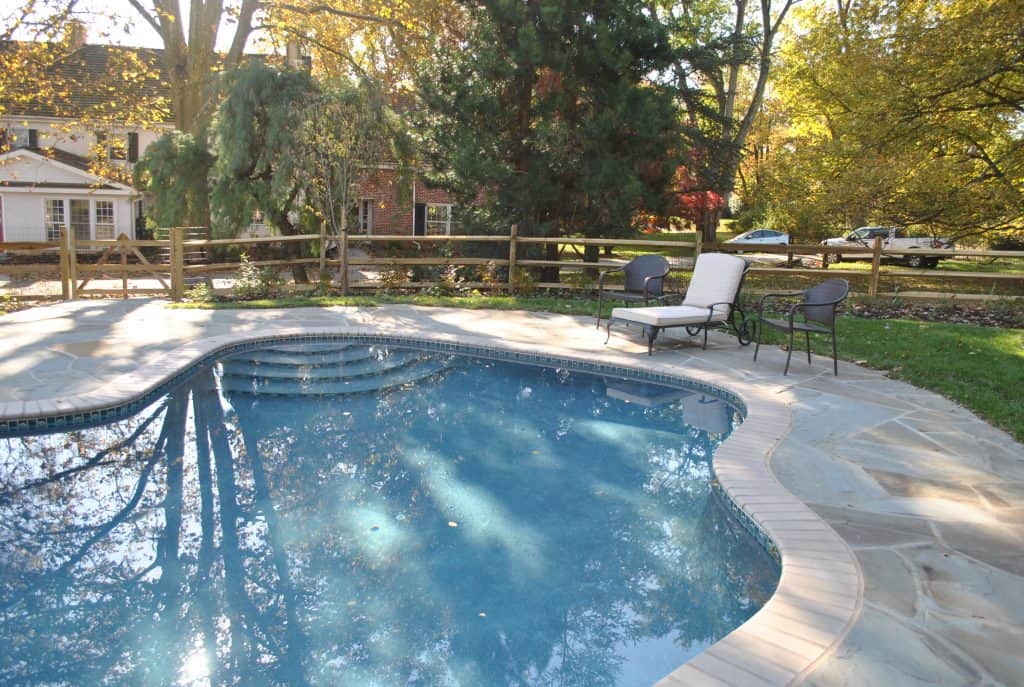 3 Ways To Save On Patio Maintenance
Fortunately, there are a few ways to reduce patio maintenance costs. Here are three simple tips to help you save:
1. Choose Low-Maintenance Materials: One of the best ways to save on patio maintenance costs is to select low-maintenance materials. Brick, concrete, and other stonework are popular choices due to their longevity and low cost of upkeep.
2. Do It Yourself: If you are a handy DIYer, you can save a lot of money on patio maintenance by tackling some of the labor yourself. Some tasks such as power washing, staining, and treating wood surfaces can be done with minimal cost and effort.
3. Hire a Professional: While the cost of hiring a professional can add up, it might be a good investment in the long run. Professionals have the experience, tools, and knowledge necessary to ensure your patio is properly maintained for years to come.
Another great way to save is by hiring a professional to take care of all your maintenance needs in one visit, scheduled annually. Kelly Masonry offers annual maintenance packages to ensure all your hardscaping and landscape lighting needs are met throughout the year. Rather than wonder if your stonework needs attention, leave it to us to schedule regular inspections conducted by seasoned masons and hardscape professionals. To learn about our in-house maintenance packages, click here.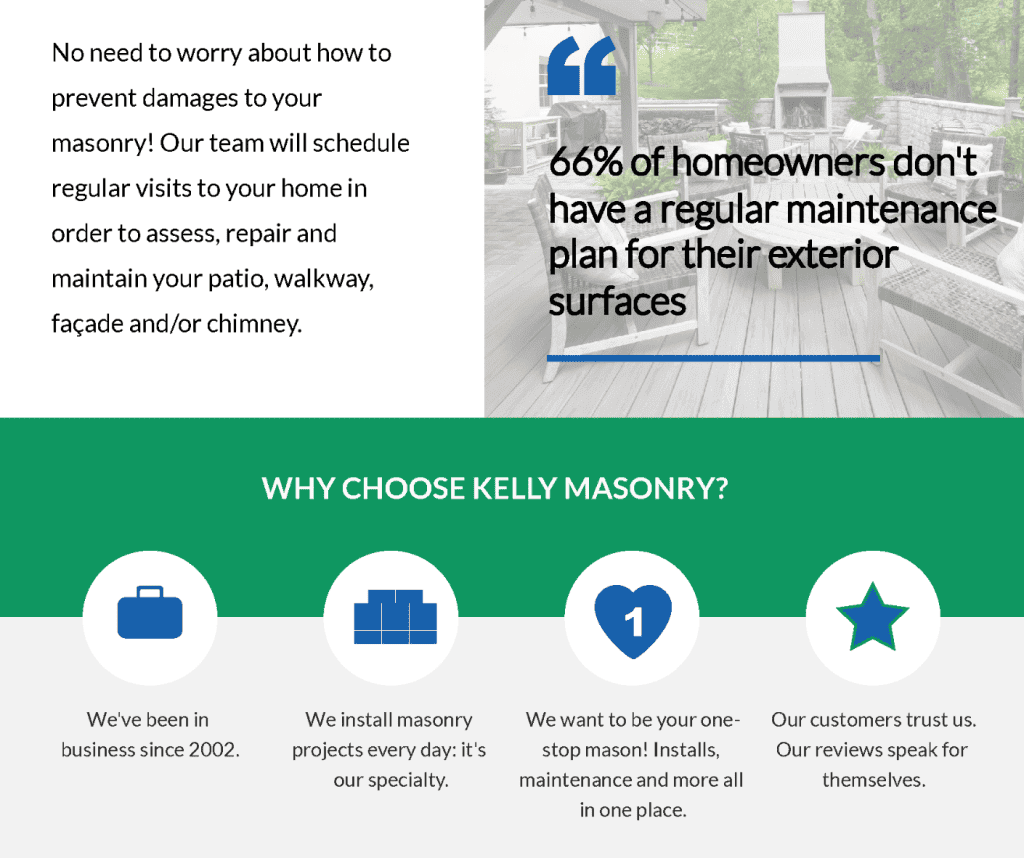 Patio maintenance can be an expensive (but necessary) home expense. However, there are a few ways to save on these costs. Choosing low-maintenance materials, doing some of the work yourself, and hiring a professional are just some of the ways to save. With a bit of research and some know-how, you can easily cut down on patio maintenance costs.