People In Delaware, Montgomery, And Chester County Are Investing This Much To Keep Their Patios And Walkways Beautiful And Usable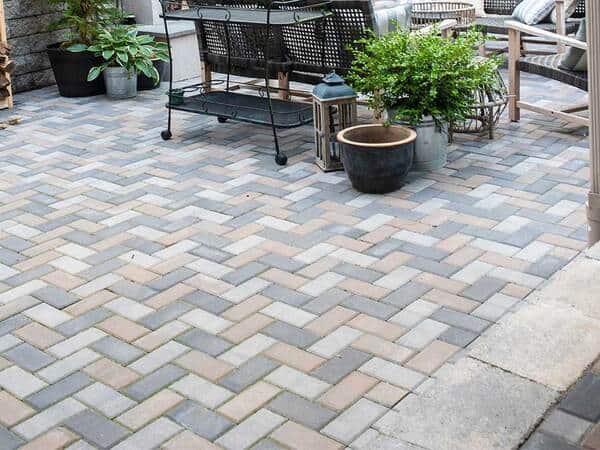 We hope any damages your patio or walkway have aren't too bad! No matter the damage, it's not great to have your patio or walkway looking unsafe.
In this post, you can find out patio repair costs, whether it's paver, concrete, or flagstone. The same goes for walkways. You can also find out some of the main factors that can change the cost.
We Can't Have People Over!
"Our walkway has loose stones and our patio's pavers don't look great either," points out Nicole.
Josh looks up from his phone, eyebrows rising in surprise. "I didn't even notice! Guess we can't use it till we get it repaired, huh?"
Nicole shakes her head. "Nope. What we need to do is look up patio repair costs. Oh, and walkway repair costs." Josh looks down at his phone, fingers flying across the screen.
"Here we go," he says a few minutes later. "I found this post after looking at a patio and walkway repair page on this contractor's website." Nicole walks over to see what he found.
This is what the couple sees:
Costs to Repair Patios and Walkways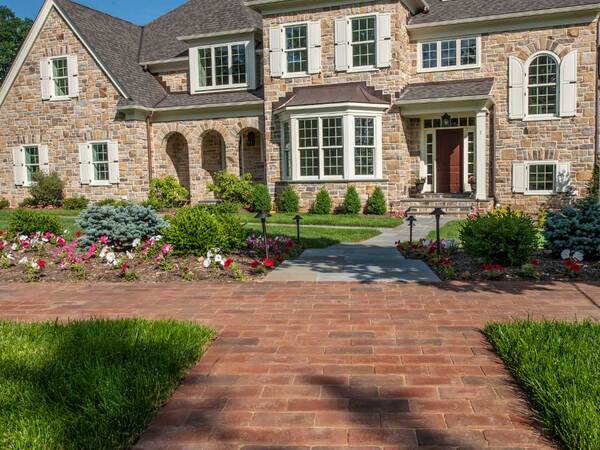 The cost to repair paver, concrete, or flagstone patios and walkways range from around $5,000 to $17,000 and possibly higher. It mainly depends on the size, your material choice, and the design complexity.
Basic walkway and patio repair cost- $7,500. This mostly involves repairing loose stones, fixing damaged cement, pavers, or retaining walls, and basic patio cosmetics.
Average walkway and patio repair cost- $13,500. This can include patio repairs and walkway repairs as well as building new medium-sized patios.
High-end walkway and patio repair cost- $22,000. This can include patio repairs, replacing all pavers as well as building new patios, walkways, and relaxation areas.
*Prices vary based on what repairs your patio or walkway need
The Main Factors That Change How Much It Costs To Repair A Patio And Walkway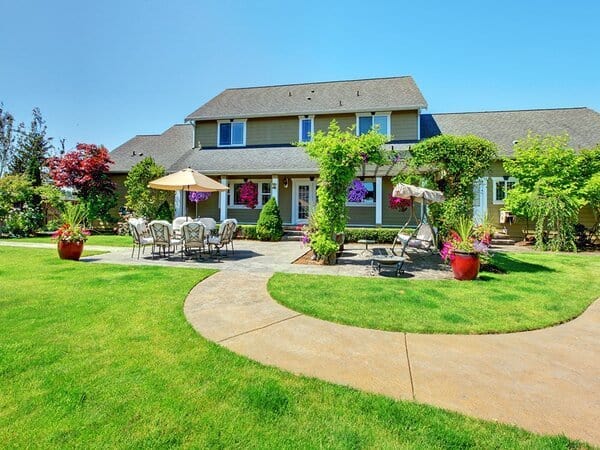 Size. Larger repairs need more time, materials, and labor to fix. This increases patio and walkway repair costs.
Material choice. Pavers, concrete, and flagstone repairs all need different materials and processes. This causes the cost to change.
Design complexity. Complex designs look amazing, but they can be complicated to fix. It may take more time and labor than simpler designs.
You May Also Like To Know
"Well, let's get on it then," says Nicole. "The sooner we get this underway, the better." Josh looks up at her. "I agree, but let's do a little more digging first. I'd like to make sure we're prepared before we contact anyone. Let's see what other posts are on this blog."
***Updated 5/2022 to adjust for inflation